It's Graduation Day!
Sabrina Kapp
Saturday, May 25, 2019
After a smooth and simple rehearsal yesterday, the Plainfield High School Class of 2019 is ready to do the real thing today. Doors open at 10:00; Pomp and Circumstance will begin at 11:00 and if tradition holds, the ceremony will be complete by 12:00 and our newest alumni will be finding their family and friends in the stands or outside.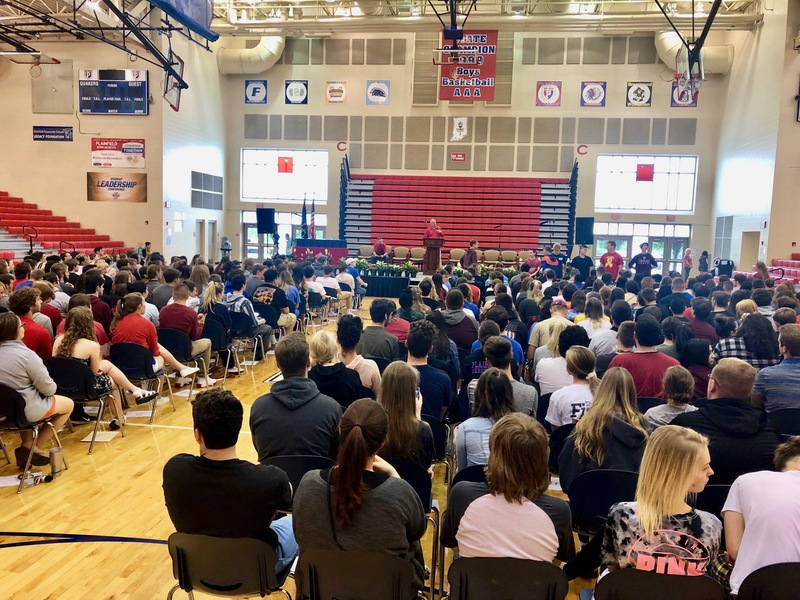 We'll be carrying the ceremony on the PCSC Facebook Live video stream, so if you aren't able to attend in person, we'll do our best to help you feel as though you're here. And for those who would rather attend, but be seated in air-conditioned plush seats while watching a live video on a big screen, the PHS Auditorium will be waiting. Very few people take advantage of this option - and while that's fine, we want to be sure you know about it!
After yesterday's rehearsal, and after all semester scores were finalized, the Top Twenty students of the PHS Class of 2019 gathered for their group photo. It's probably safe to say that they look as smart as they really are!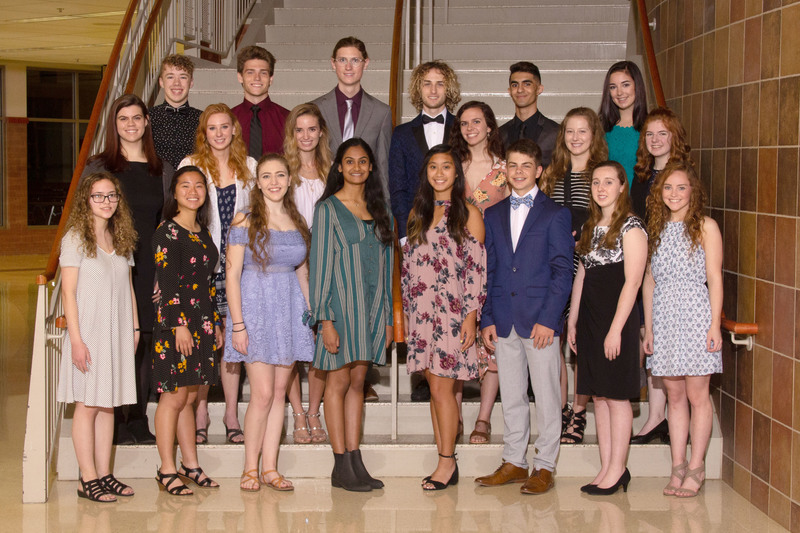 While preparing for this year's Commencement (and my own class reunion in a few months), it seemed a great time to look back on some ceremonies in years past.

The Class of 2009 was the first class to graduate in the "new" high school.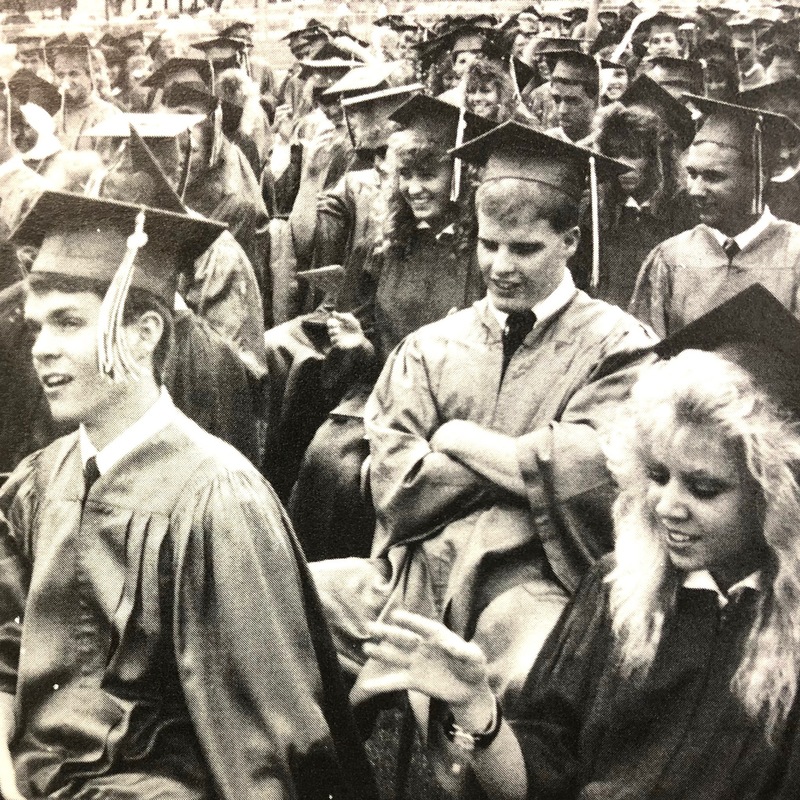 In 1989, the weather cooperated and Commencement was held on the football field.

In 1969, there were more girls than boys in the class, if you go by the last two rows of white robes!
So while today's ceremony will feature the same processional music, the same proud, excited family members, and a similar set-up in a much larger gymnasium, the graduates are facing new opportunities for continued studies, new jobs, and even military service as 13 members of this year's class have already enlisted. Here are more details about this year's class.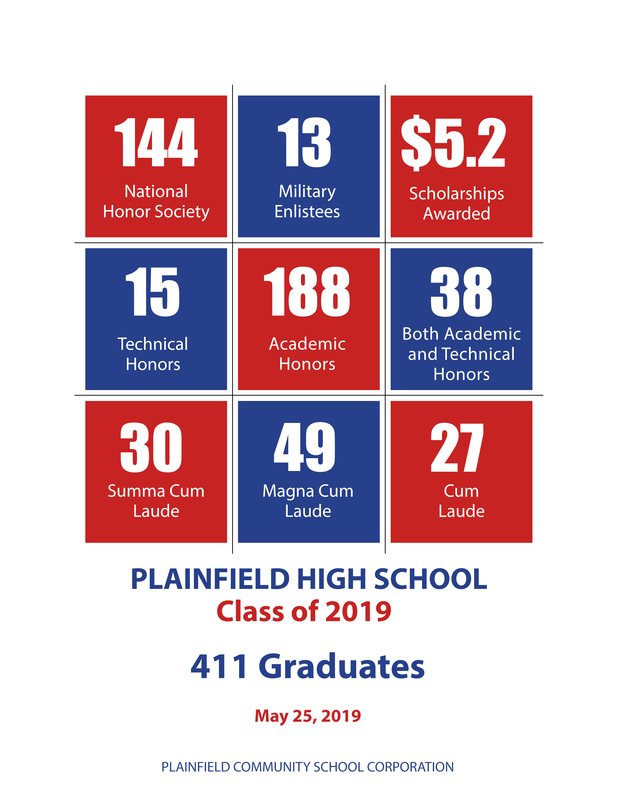 As Mr. Siefert will attest in the formal ceremony, the students he presents today have met all standards for graduation. In fact, they will take with them tremendous memories of hard work, success, championships and close misses, finding new passions and creating new dreams. They've pushed themselves out of their comfort zones, in many cases, to find themselves excelling in ways they never imagined. The Class of 2019 has earned their stripes, and we wish them all the best.