Ben Baize, a junior at Plainfield High School, has worked as an intern at The Imagination Lab over the summer. He has been applying some specialized knowledge and experience with engineering tools to help us get our equipment ready for our first group of students to arrive on August 6.
One of the tools we have a FlashForge Inventor 3D Printer. Ben set it up and started printing!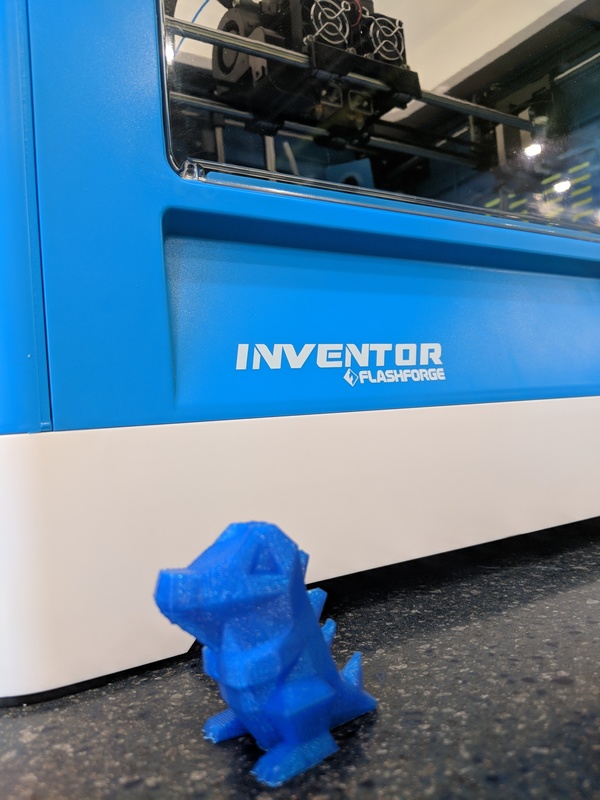 Ben's work with the Plainfield EarthQuakers Robotics (FRC3487) team is one way he has developed the knowledge and experience to work with us in The Lab. He was also a member of the Quaker Imagineers and helped build QIRA.
You'll notice QIRA's arms look a little underdeveloped. She is a work in progress and we continue to test then iterate (steps in the Design Thinking process) to refine her design and construction.
So another project for Ben this summer has been designing and 3D-printing hands for QIRA!
Ben also taught us the basics of using the printer. We look forward to applying Habits of Mind, like persisting, taking responsible risks, and striving for accuracy, as we practice using the 3D printer.
Thank you, Ben!