Making gas. A tornado in a box. Using a compass to complete a scavenger hunt. A lesson in nutrition that included creating a dolphin (out of a banana). Coding. Learning about droplets of water and molecules.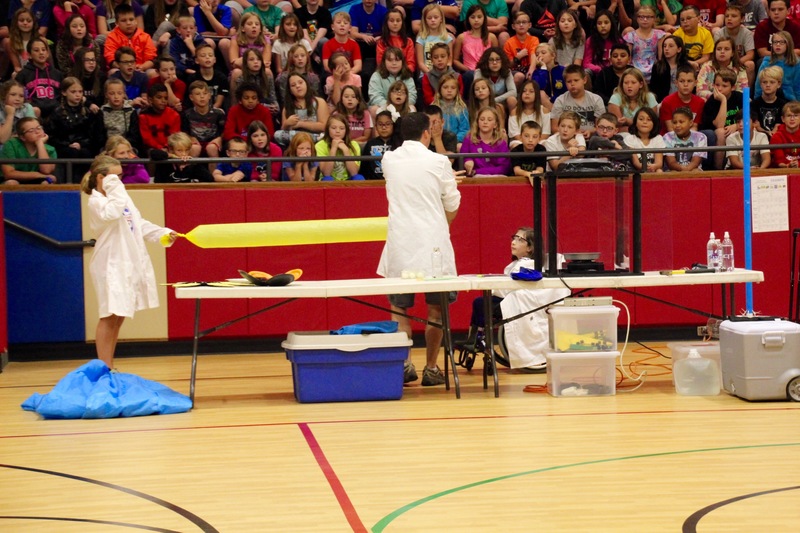 These are just a few of the examples of how Central Elementary students (K-5) spent their day. Thanks to parents, volunteers and a grant from the Duke Energy Foundation and the IUPUI School of Science, the annual event presented all new material in a series of engaging activities.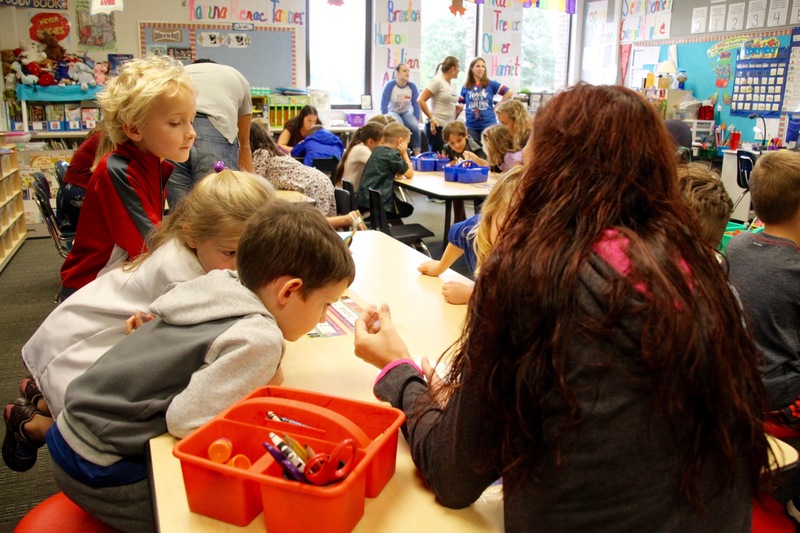 And even on this gray and unseasonably cool day, the Mobile Science Lab presented a lesson on solar energy to 5th grade classes, using students to represent each piece in the puzzle. 
It's important to note that Science Day would not be possible without the efforts of parents. This project is outside the scope of the PTO, although many of the day's volunteers are also active in PTO. We thank all of the volunteers for their dedication to expanding the learning opportunities for our students. Perhaps, in a few years, we'll learn that some of these young scientists become adult scientists!