The first day of school is August 3rd. For information about events and Guilford's school supply list, go to MENU, DOCUMENTS. Have a great summer and we will see you soon!!

Interested in the Robotics Team? Curious to see what this year's Vex game is? Sign up ASAP for the Central/Guilford Collaborative Robotics Summer Camp! The camp is limited to the first 30 students signed up from each school, so be sure to sign up soon to make sure you have a spot! To sign up, visit the Google Form:
https://forms.gle/ycCMJ9zPfyfgFLeA6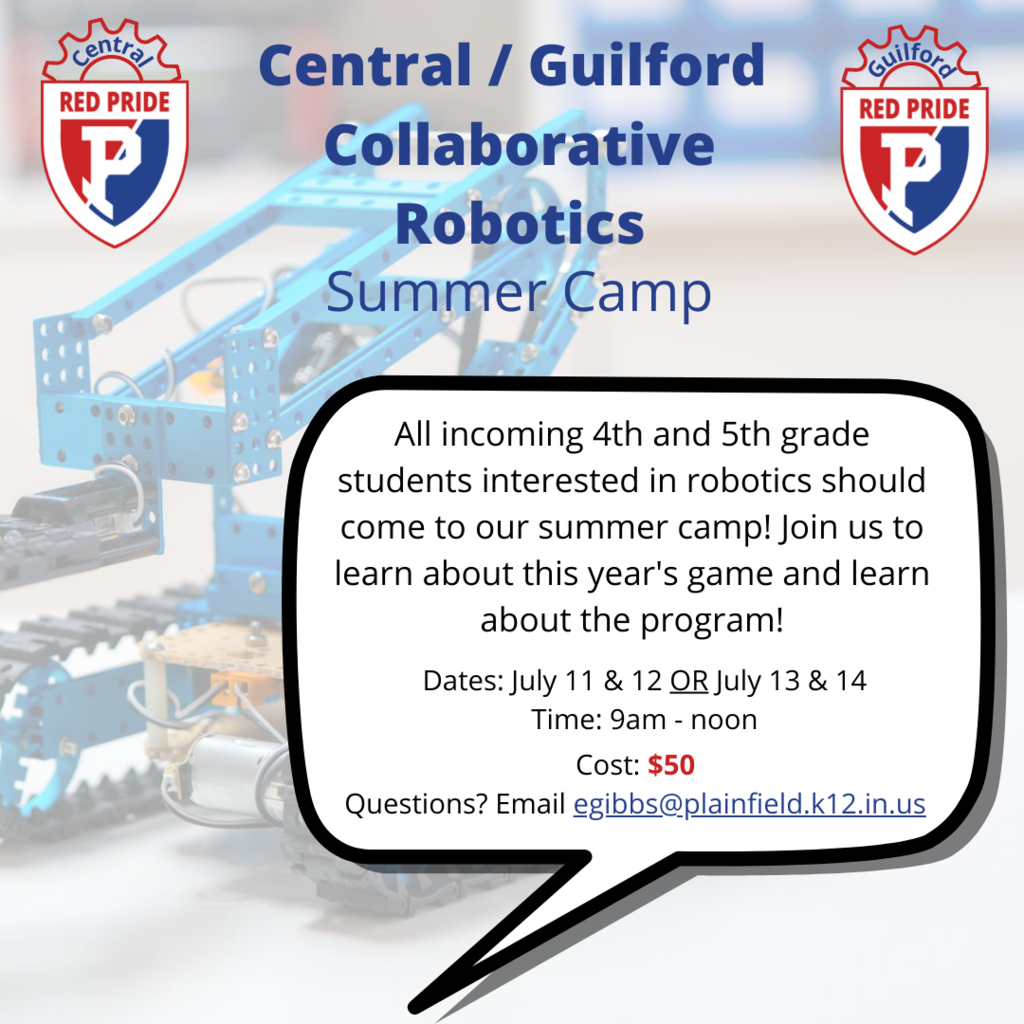 We hope you are having a GREAT summer! The first day of school is August 3rd. Here is our 22/23 School Supply List.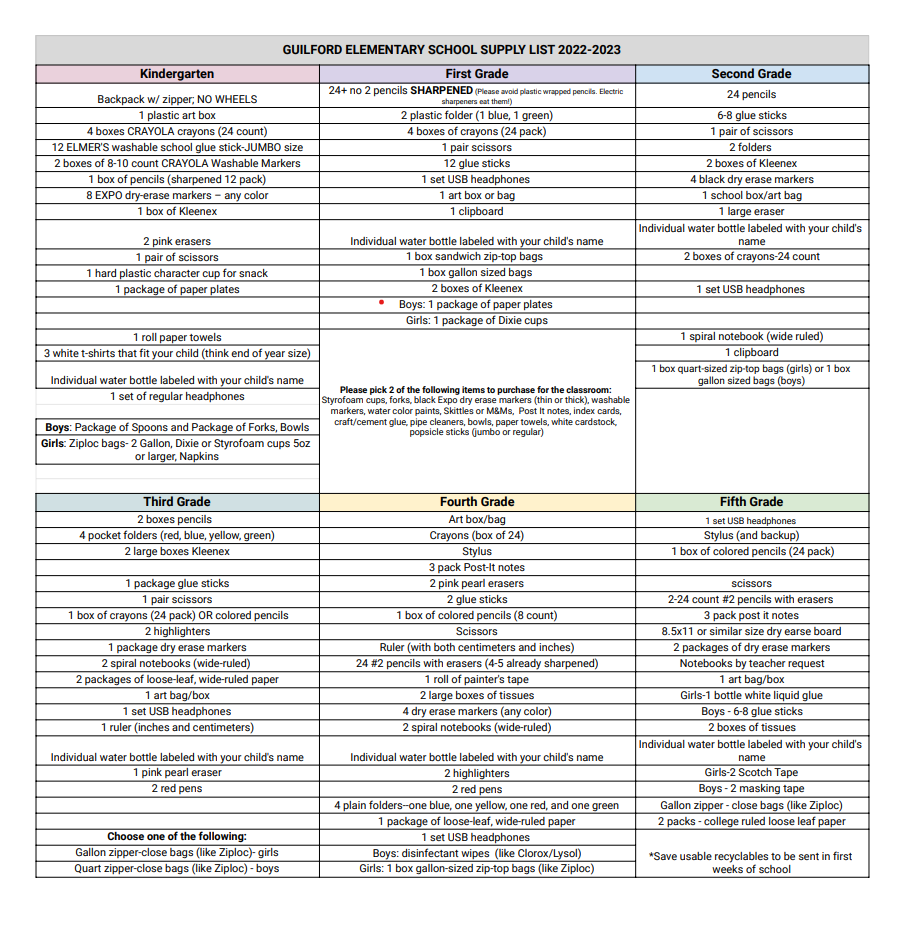 We would like to honor Mrs. Carmichael who teaches 2nd grade at Guilford Elementary. Mrs. Carmichael is an outstanding educator who has served the students of Plainfield Community School for her entire 31 year career. Mrs. Carmichael is incredibly patient, kind, and always does what is best for students. We wish Mrs. Carmichael a well deserved, happy retirement!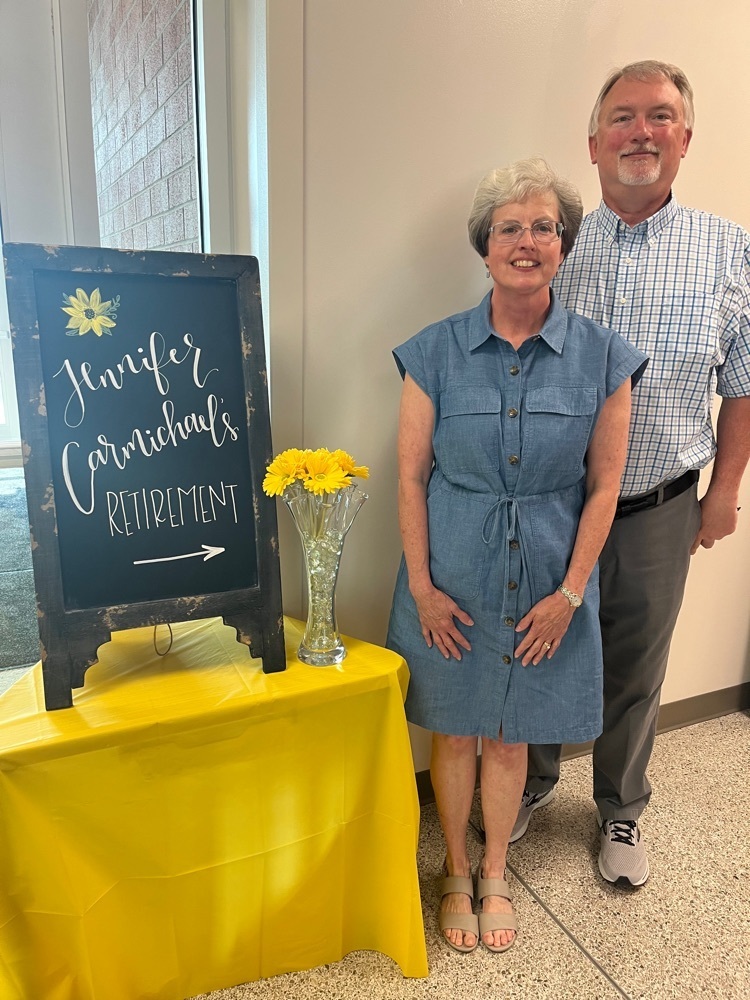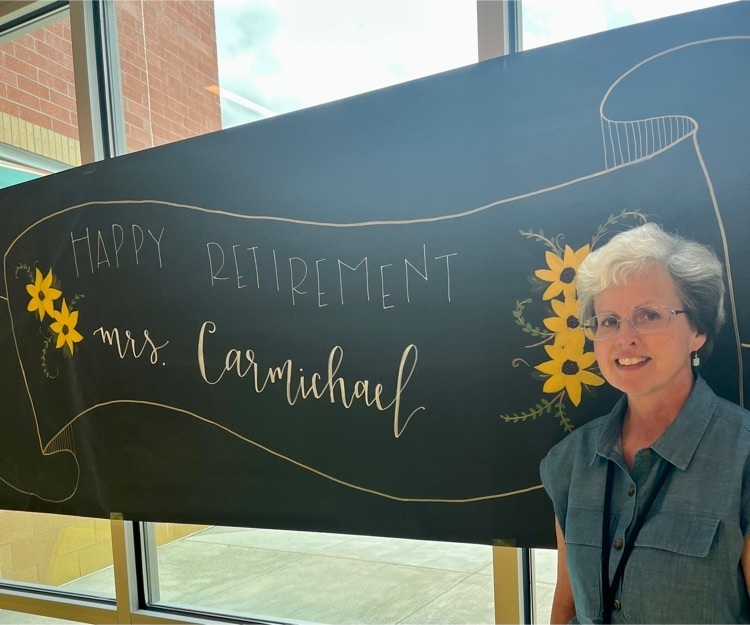 Just a reminder: All PCSC Schools are CLOSED today for a Teacher In-Service Day. Hoping all of our Quakers enjoy their weekend! See you on Monday!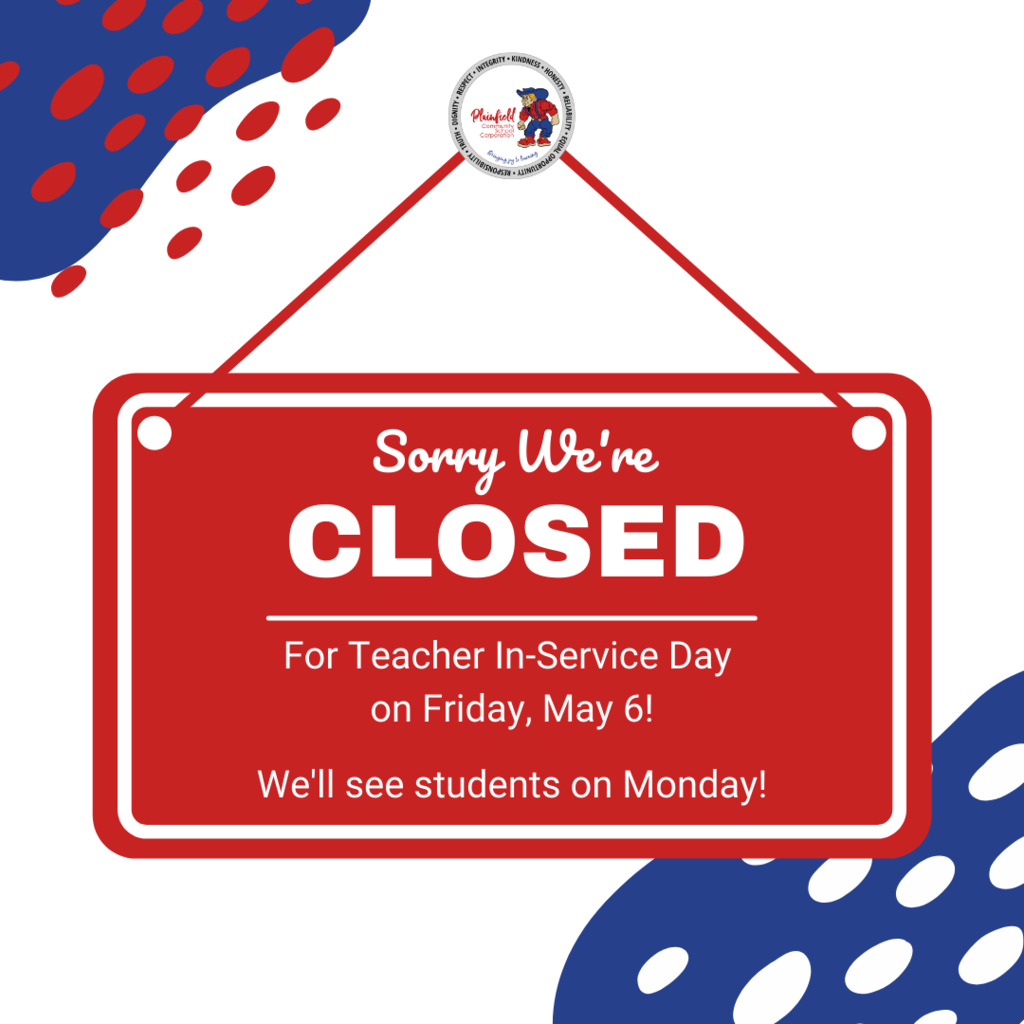 Mrs. Love's class was transformed yesterday into a hospital! Students charted their scientific work while dressed as doctors / scientists. Extraordinary opportunities are made possible every day when we embrace our curiosity to explore, create and discover. Thank you to Mrs. Love & Mrs. Cotton for bringing JOY to learning at Guilford Elementary🥼🏥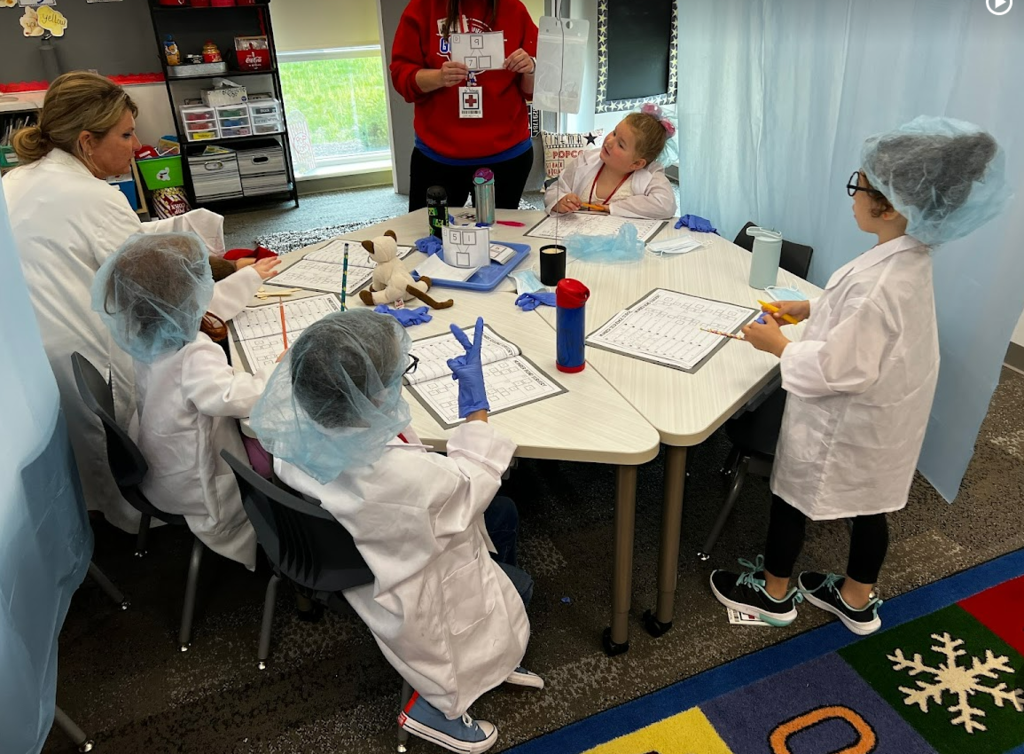 Happy Principal Day to Mrs. Perry! Staff and students celebrated Mrs. Perry by wearing baseball themed clothes and showering her with gifts and words of thanks. We are so lucky to have a kind, caring, and hard working principal like Mrs. Perry!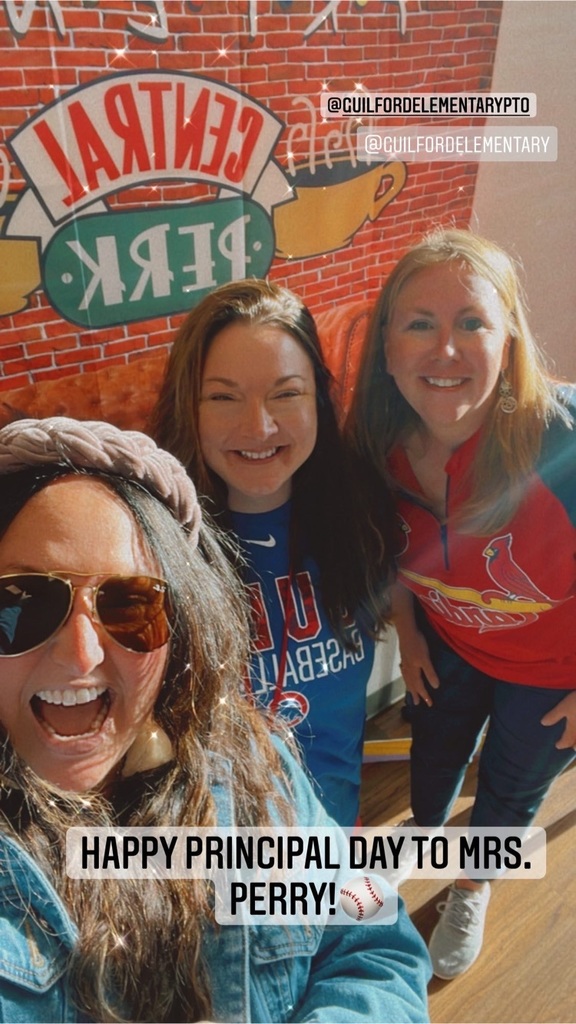 A look back to Friday night where we hosted a robotics competition for all PCSC elementary schools. Teams from each school worked collaboratively to score points. Guilford Teams came in 6th and 7th place! Huge thank you to Mrs. Richter, Mrs. Loudermilk, Mrs. Bammann, and Mrs. Schwanekamp for all their help preparing and coaching our students for this fantastic competition!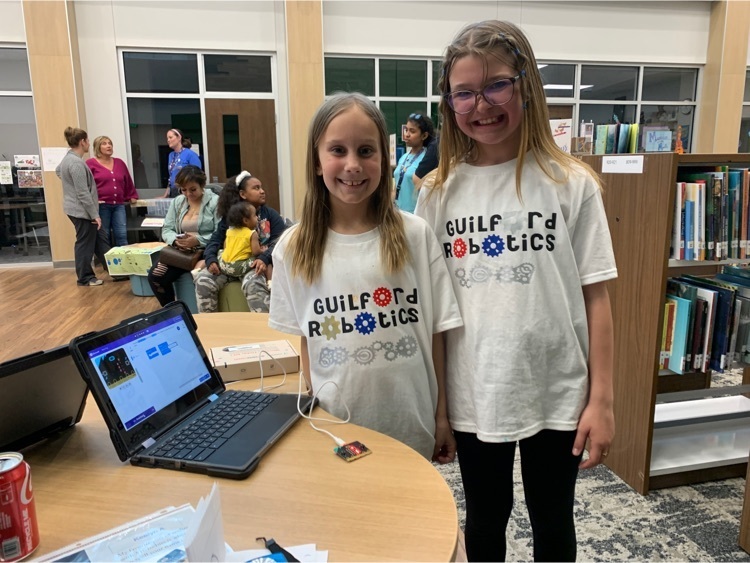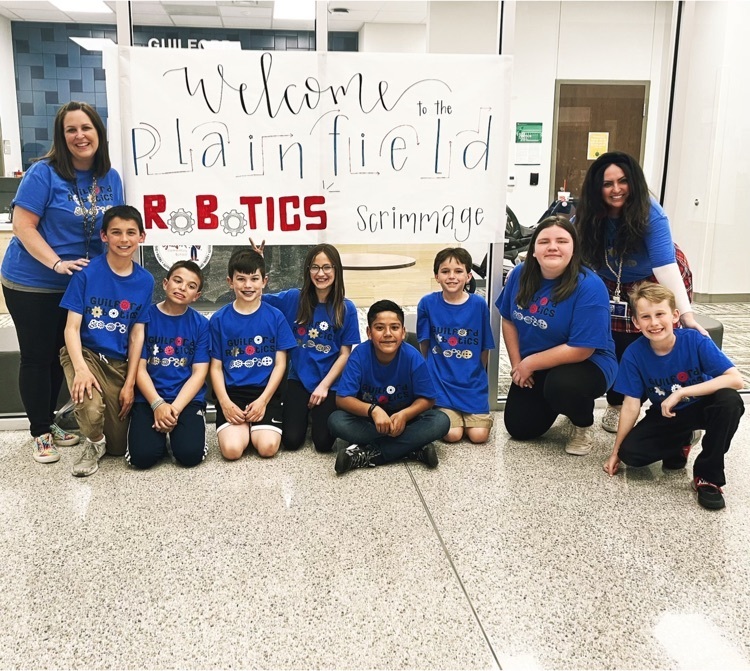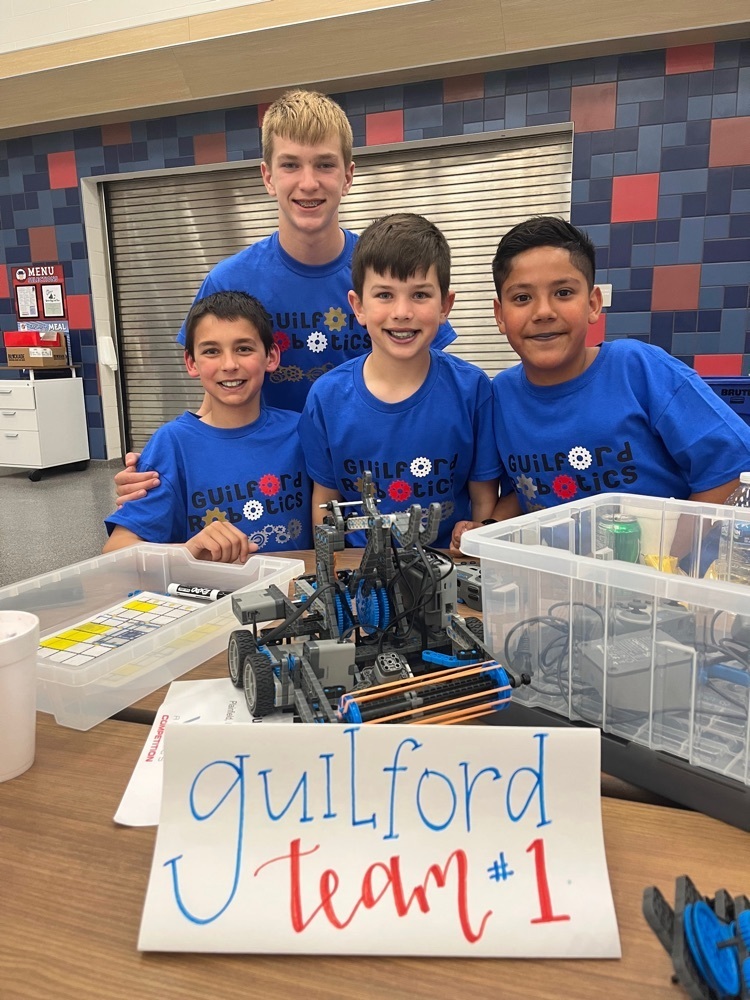 First grade teachers invited moms to their community this week for a "Mom's Night Out". They spend time with Mandi Uhlrich, from Custom Blooms, creating beautiful flower arrangements to take home with them. These ladies are very talented as you can see from the photo.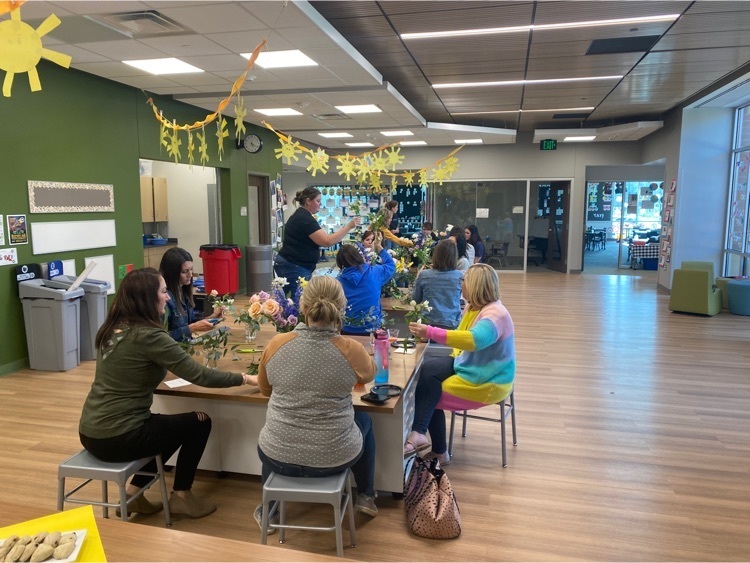 Last Friday, students celebrated Og the Frog Day with stations throughout the day. Students participated in various frog activities and even received Frigid Frog! We are so proud of our students and families for reading together 🐸📖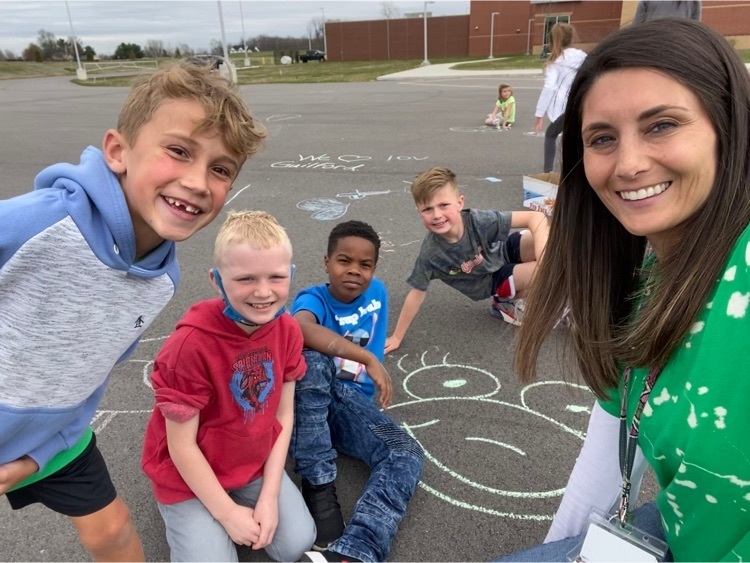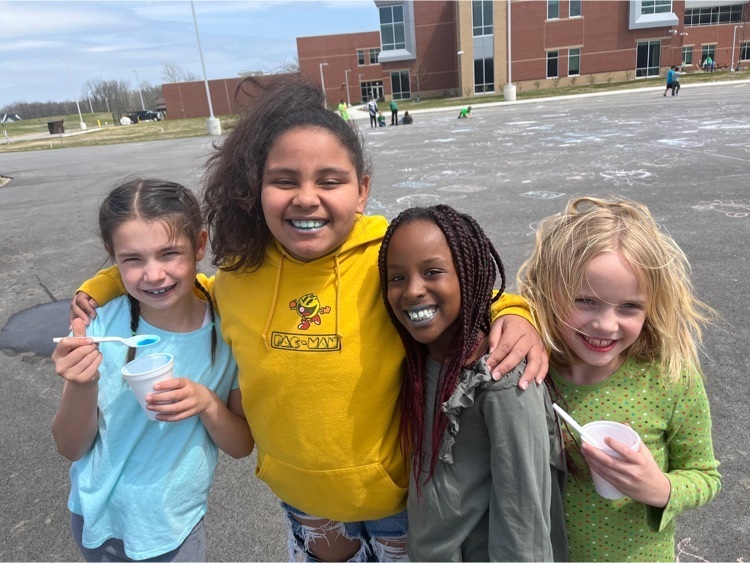 The Book Worms won Battle of the Books last week, competing against teams from each PCSC Elementary!!!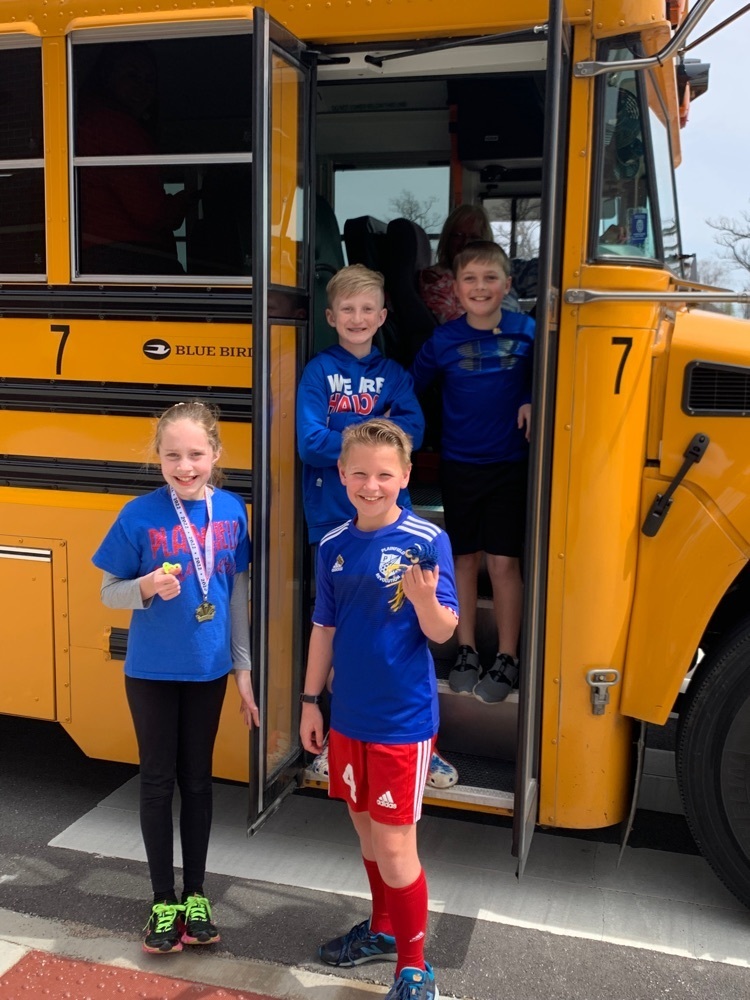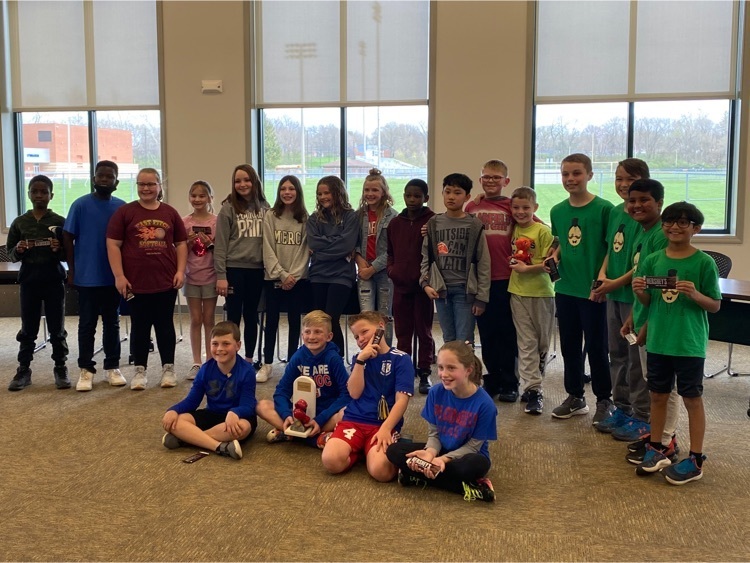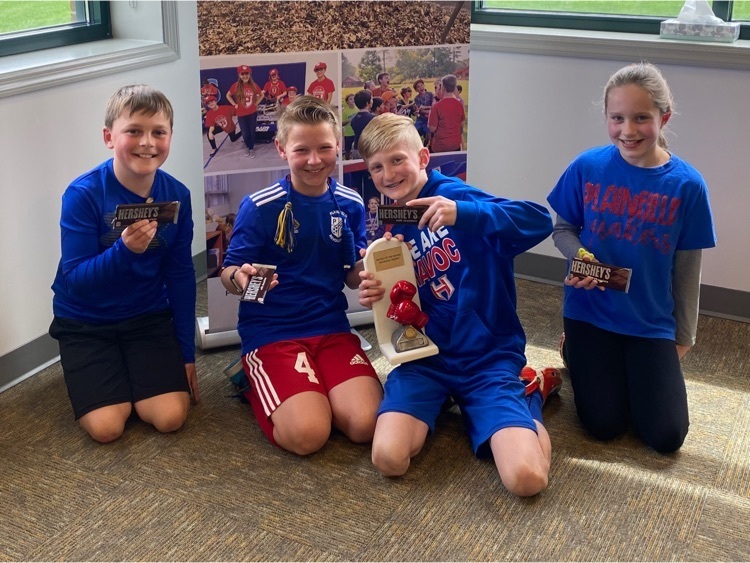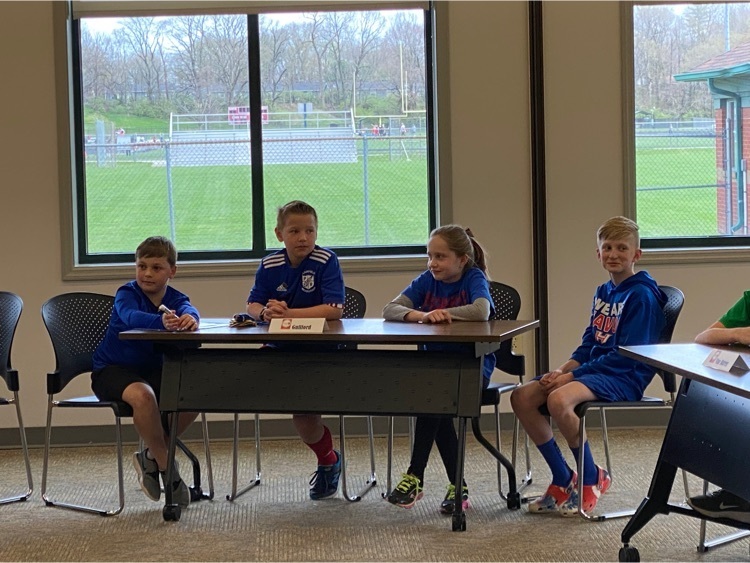 Congratulations to our Math Bowl Team! Students came in 2nd place in our area competition & 29th out of 102 teams for the state competition.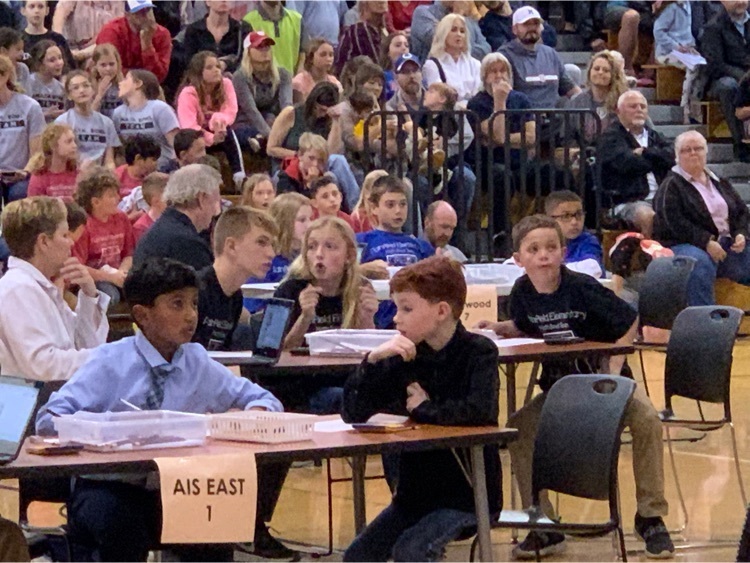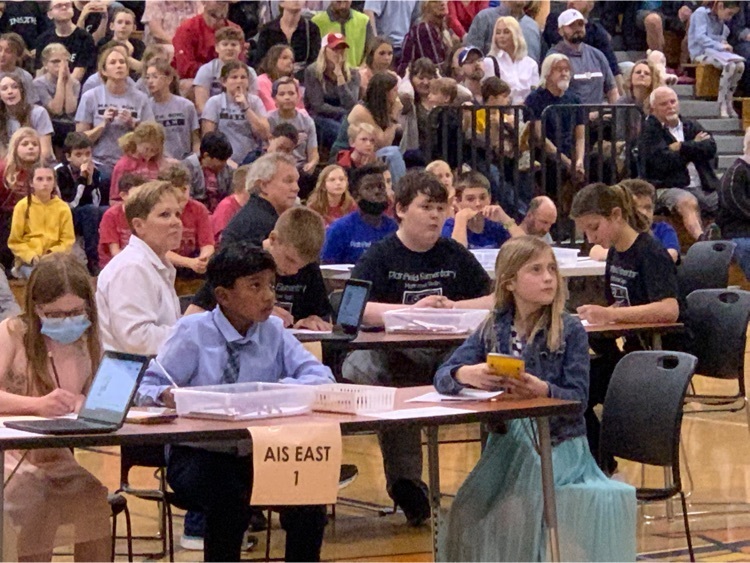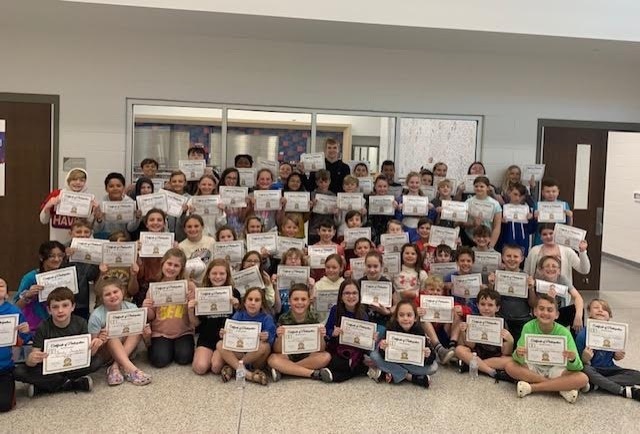 Kindergarten Registration is OPEN at Guilford Elementary!!!
Guilford students raised OVER $10,000 at our first annual Walkathon!!!! The proceeds from the event will go toward funding for student clubs and field trips.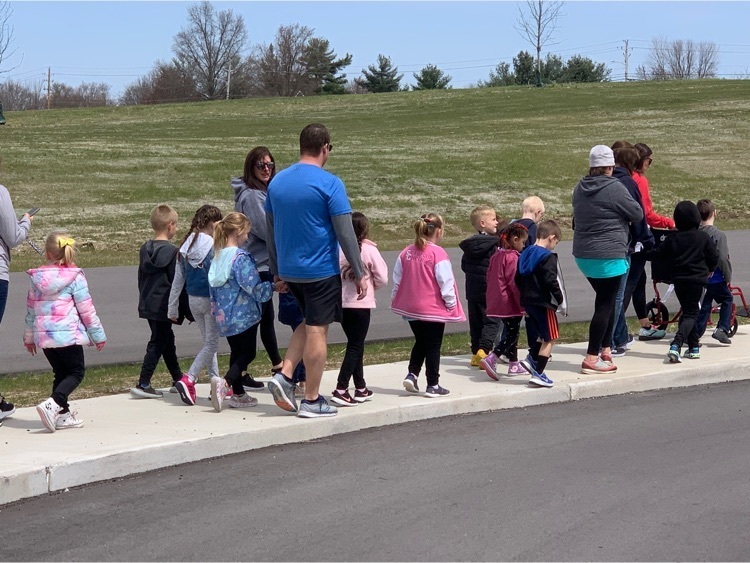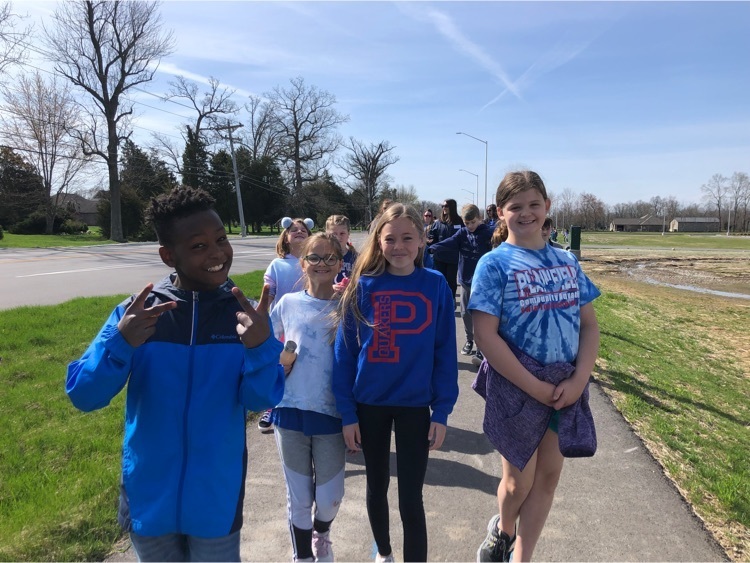 Spring has finally sprung! Guilford students were greeted by the Easter Bunny on Friday 🌸🐣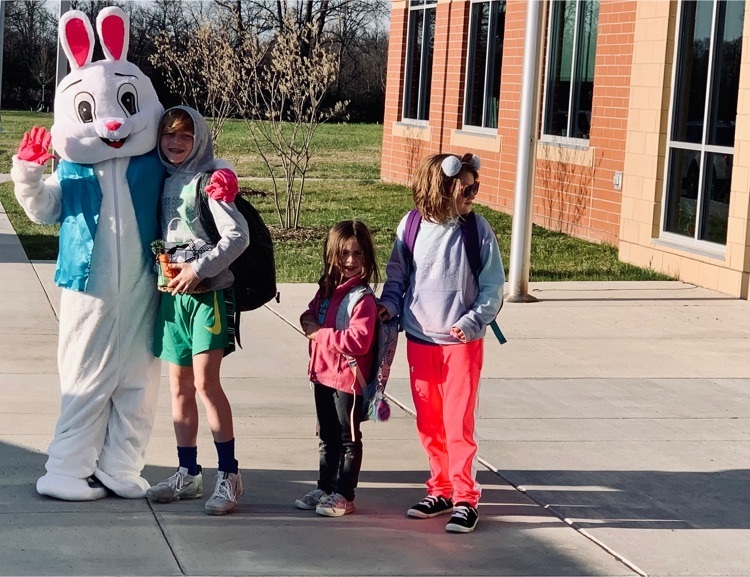 Last Friday, 5th graders traveled to Camp Tecumseh and participated in exciting activities such as nature walks, archery, and rock painting!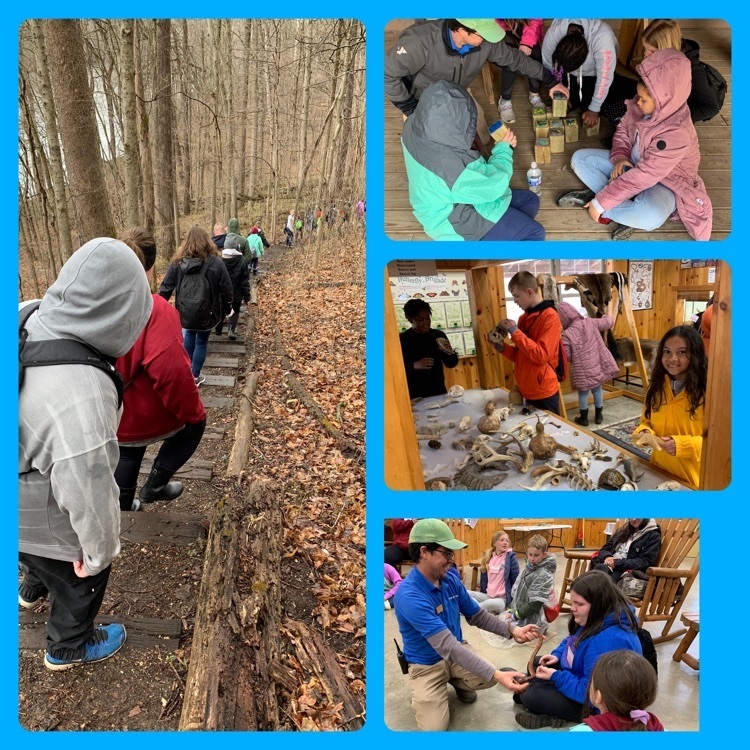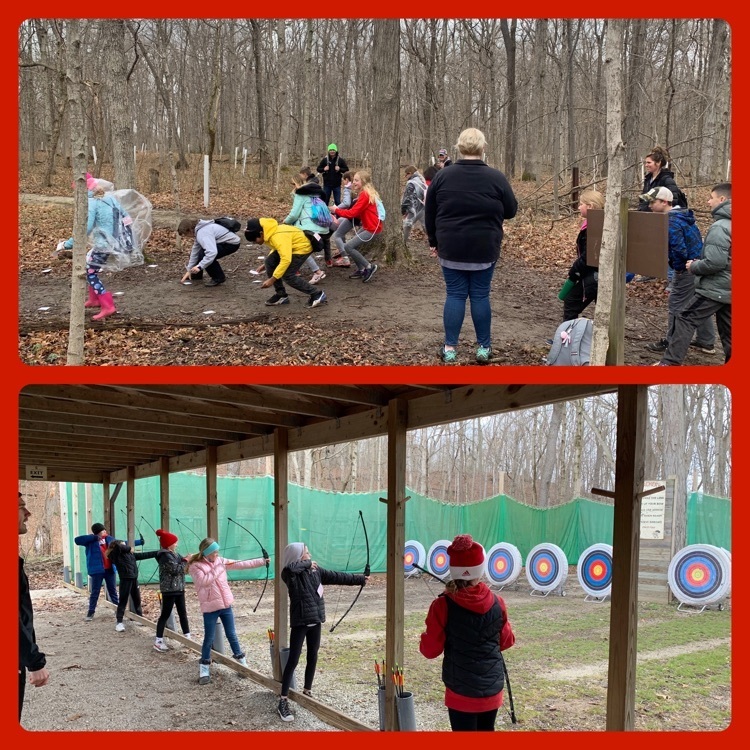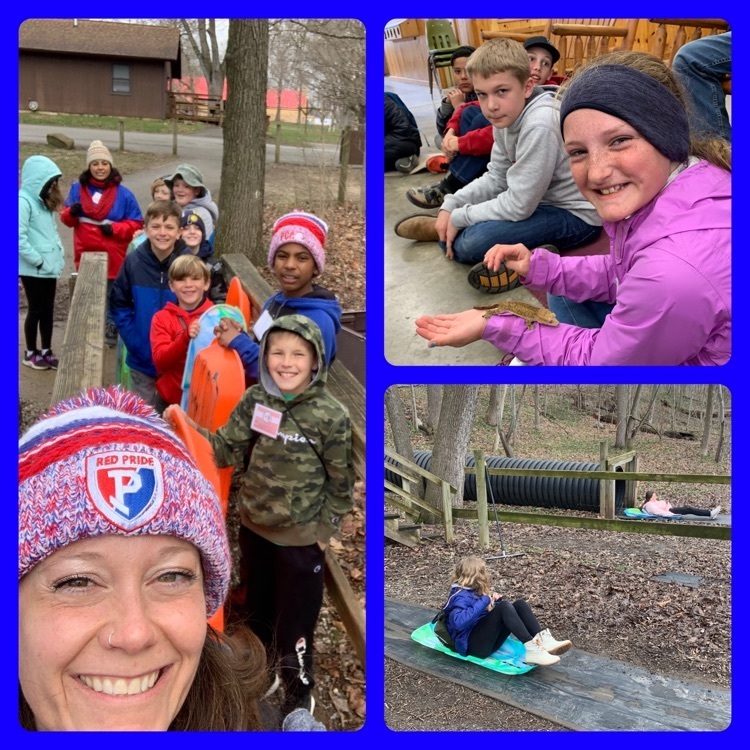 Silly Safari helped Guilford students and staff kick off One School, One Book! Every family received a copy of Og the Frog by Betty G. Birney and is encouraged to read together nightly 🐸📖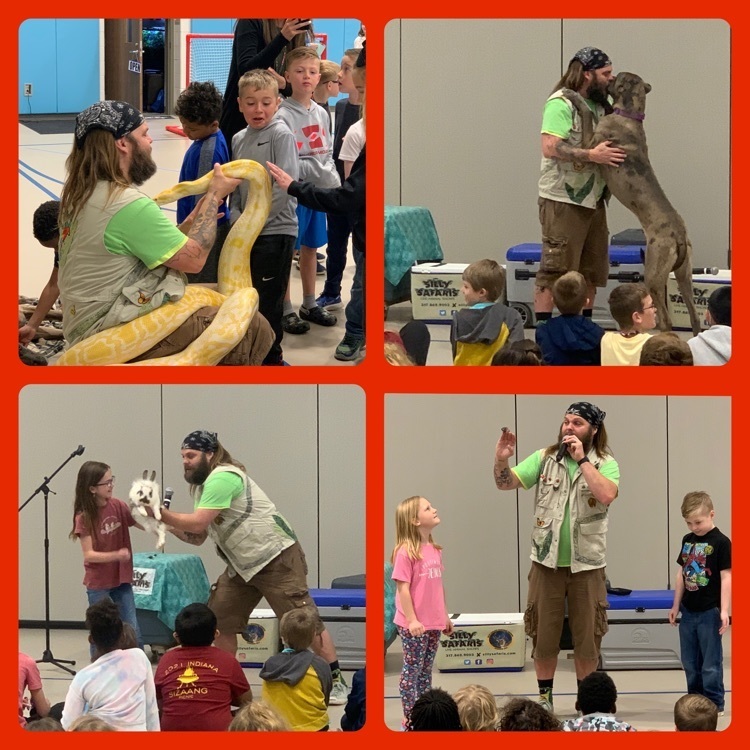 Special thank you to Judge Smith for taking the time to help our 3rd grade class run a mock trial! Students learned about how a trial operates and the role of the judicial branch of the government.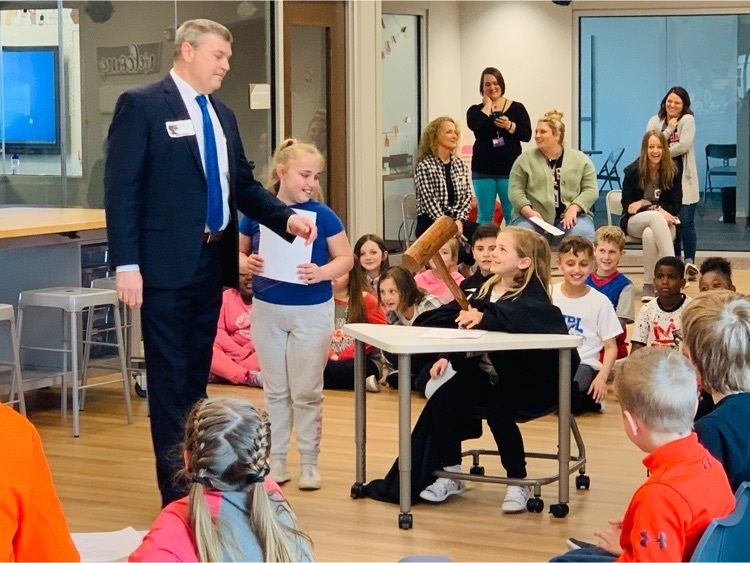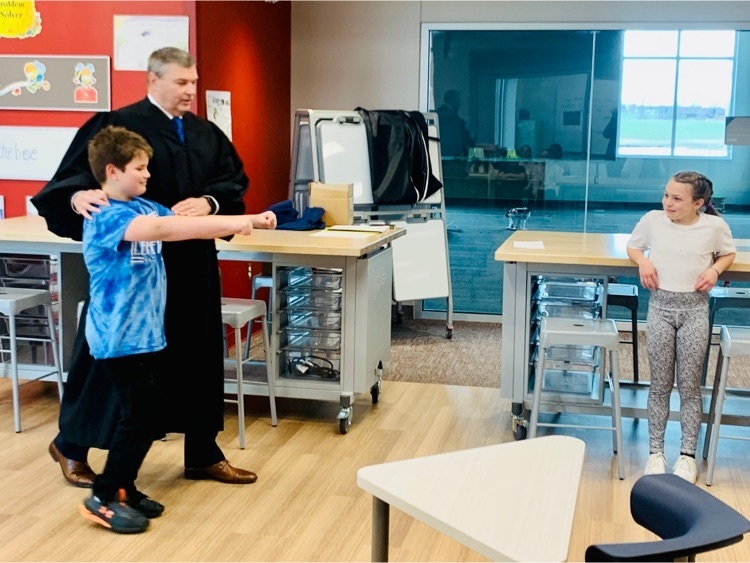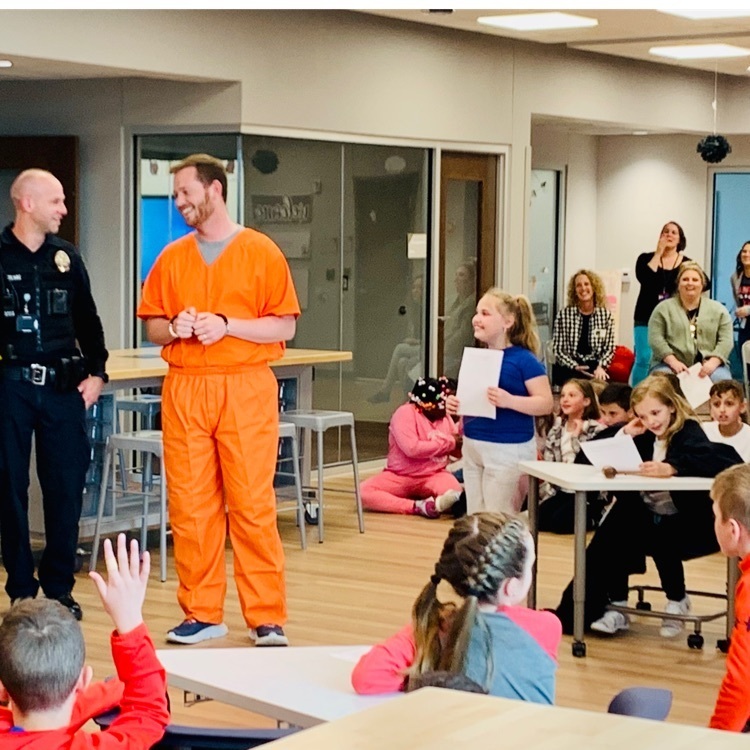 Please join us on Friday, April 29th for the Plainfield Elementary Robotics Scrimmage! See the flyer for details.

We ended our day with and intense Battle of the Books competition. Students in 4th and 5th grade battled it out all morning until there were only two teams left. The 5th grade Radical Raspberry Roasters battled The 4th Grade Bookworms in the final round. Congratulations to The 4th Grade Bookworms. They will go on to compete against the winning team from each Plainfield elementary school in April. They won their own "Battleship" game as a prize from Mrs. Schwanekamp. Thank you to every student who participated.