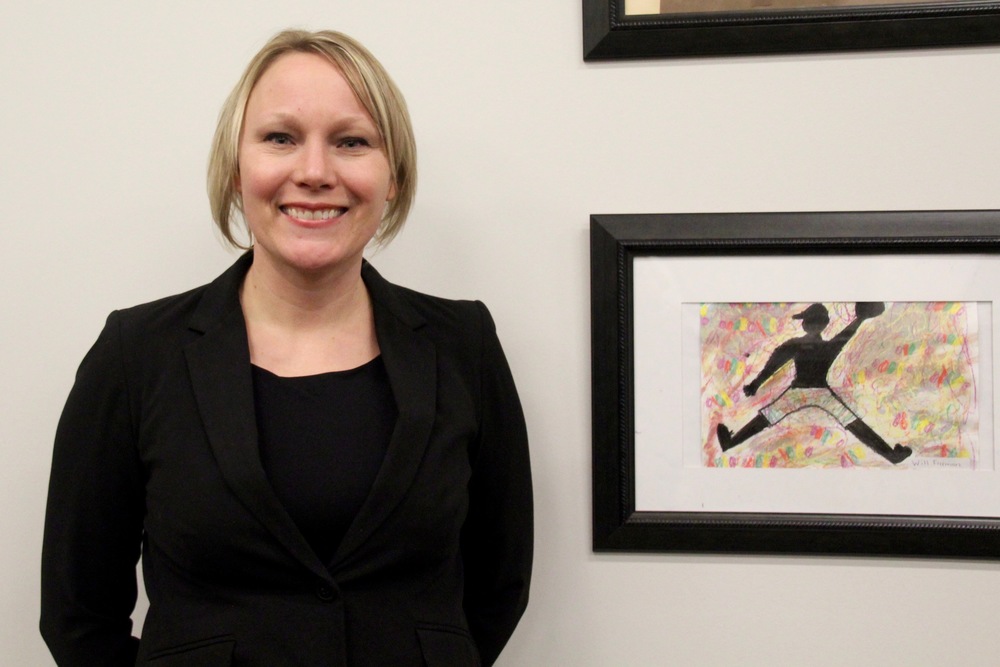 Board approves new Assistant Principal for PCMS
Sabrina Kapp
Thursday, February 08, 2018
FOR IMMEDIATE RELEASE
Plainfield, IN
February 8, 2018
At its meeting this evening, the Board of School Trustees approved the hiring of Brooke Walden to join Plainfield Community Middle School next year as an assistant principal.
Walden is currently the English Department Chair at Western Boone Junior-Senior High School in Thorntown, where she has taught since 2003.
With education degrees from Purdue, Indiana Wesleyan and Butler universities, Walden has been a leader in introducing technology to the classroom, as well as providing professional development to her colleagues.
The PCMS leadership team will be led by Kyle Tutterow as principal, and Devin Carter and Walden as assistant principals.
"During the interview process, Brooke's strengths were clear," said Tutterow. "She has a passion for bringing innovative teaching approaches to students, doing so with clarity and purpose, and providing the framework that helps everyone be successful. We are eager to welcome her to our team," she added.
When asked what drew her to the opening in Plainfield, Walden talked about the culture and expectations. "I am excited to become a part of the Plainfield community. I chose Plainfield because they genuinely have the best interests of the students and staff at heart," she explained. "They have not only proven to be strong in academic areas, but they want to foster the joy for learning. I look forward to supporting this vision."
###