Not only did the Duke Energy Foundation make a grant of $25,000 to The Imagination Lab last fall, but last Friday they brought the organization's executive leadership team to see the fruits (literally) of their donation, and to spend some time as Lead Learners.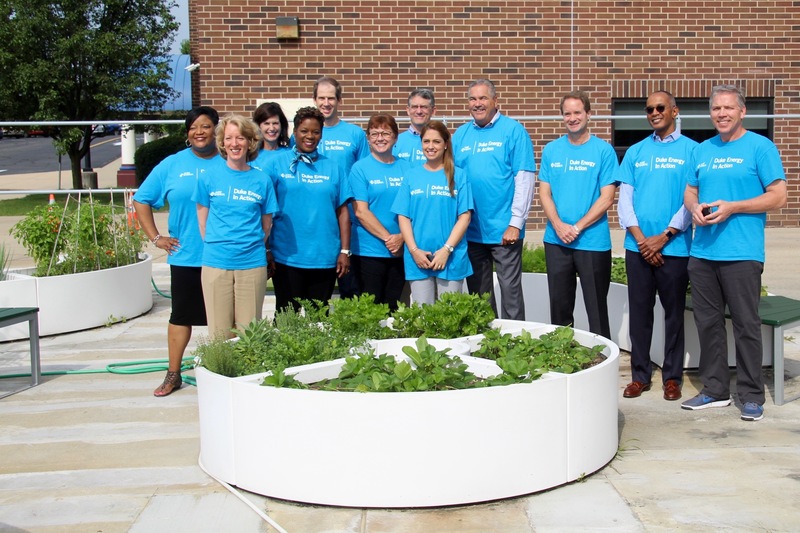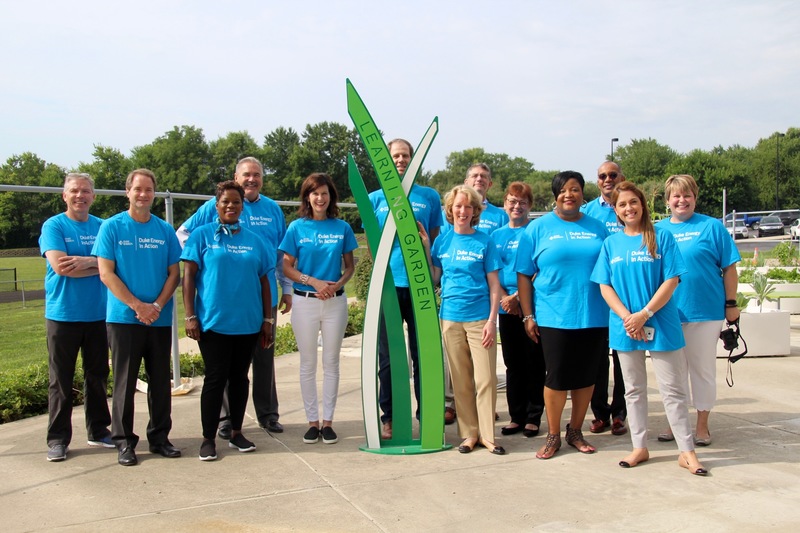 With their financial donation, Duke made possible the Learning Garden, an outdoor classroom with raised beds, irrigation and a curriculum for three growing seasons. Students plant, care for and harvest the fruits, vegetables and herbs, then taste, cook and learn about nutrition with them.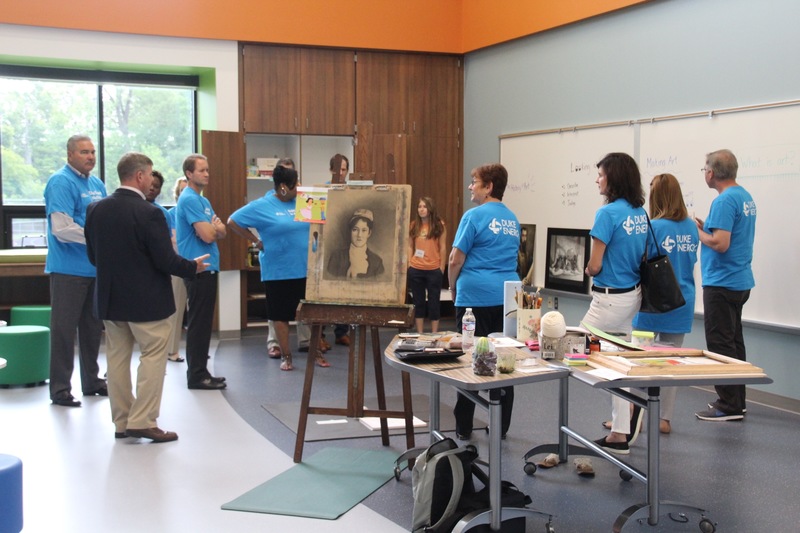 As Lead Learners, the Duke executives spent a couple of hours working with third grade students experiencing their first Odyssey in The Imagination Lab. Director of the lab, Dr. Mary Giesting, and Assistant Superintendent Mr. Pat Cooney, provided a tour of the facility before Dr. Giesting gave the group a few minutes to read up on the odyssey they were about to lead.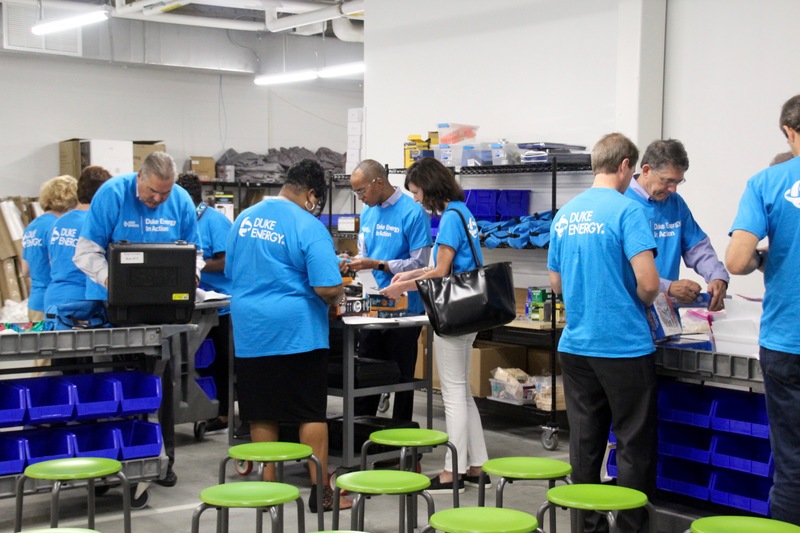 Students were divided into three areas, all working in small groups of two to four students. Lead Learners were responsible for one of the three areas, although students often work independently through much of the Odysseys.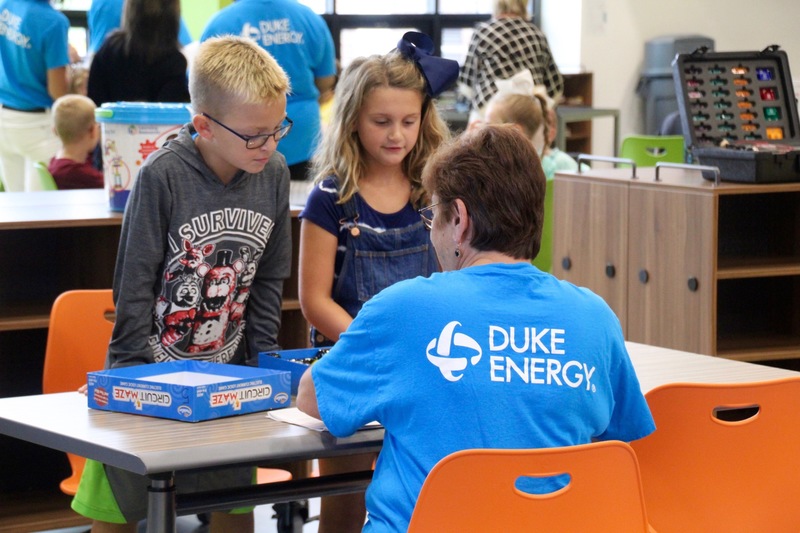 The executives were in town for a quarterly meeting that rotates through Duke Energy service areas. At the end of each meeting, the leadership team typically spends some time volunteering in the community. Given that this meeting was in Plainfield, it was the perfect opportunity for them to experience the excitement and promise of the lab, while providing vital volunteer service with our students.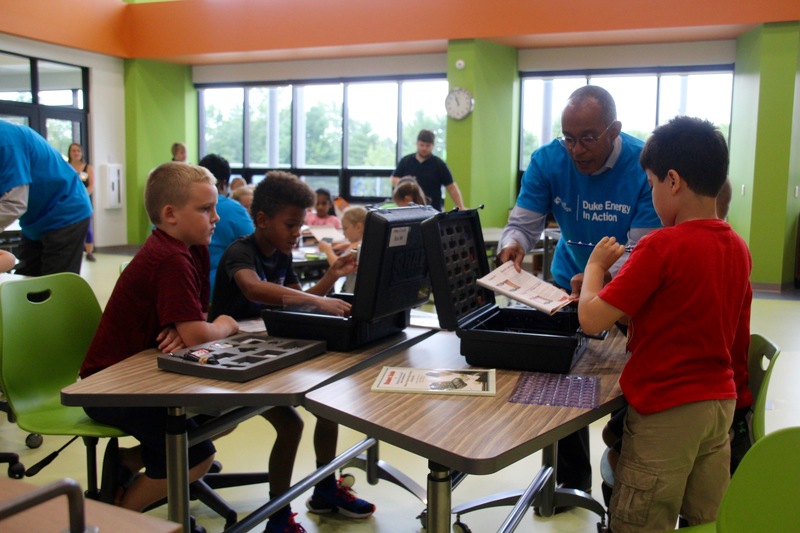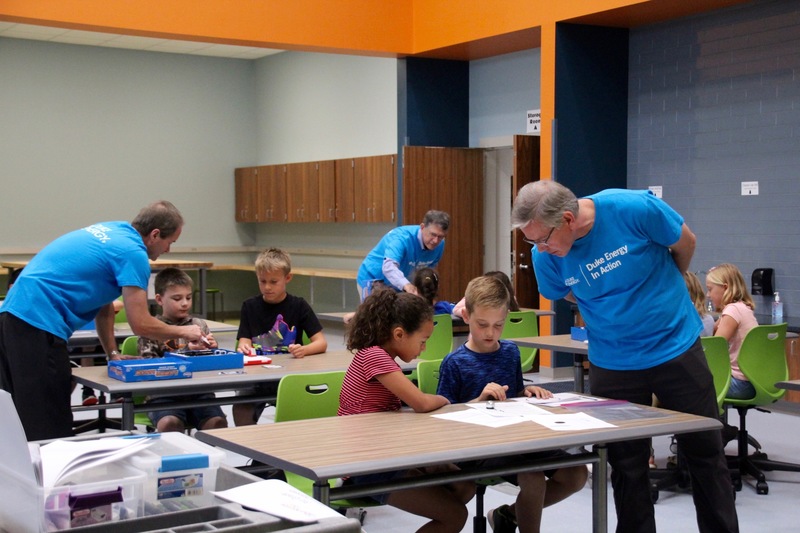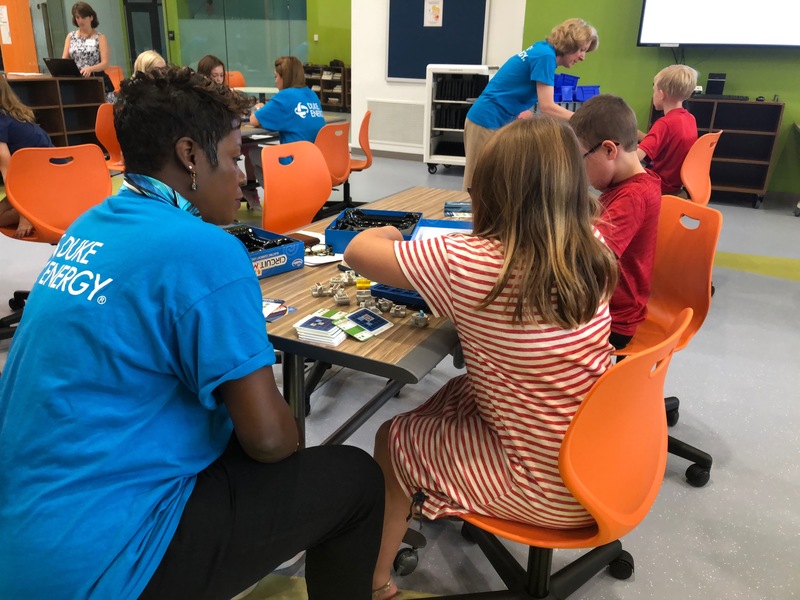 At the end of their time, it was hard to say who had more fun - the adults or the students.
We've said it before, but it bears repeating. Thank you, Duke Energy, for your support of our community, our schools and our students!