The Imagination Lab now has a new interactive display thanks to Gear Up Cyclery located in Plainfield. Gear Up Cyclery donated a Specialized bicycle that will connect to our Pedal-A-Watt bicycle generator. A Pedal-A-Watt generator is used with a bicycle to create and store electricity.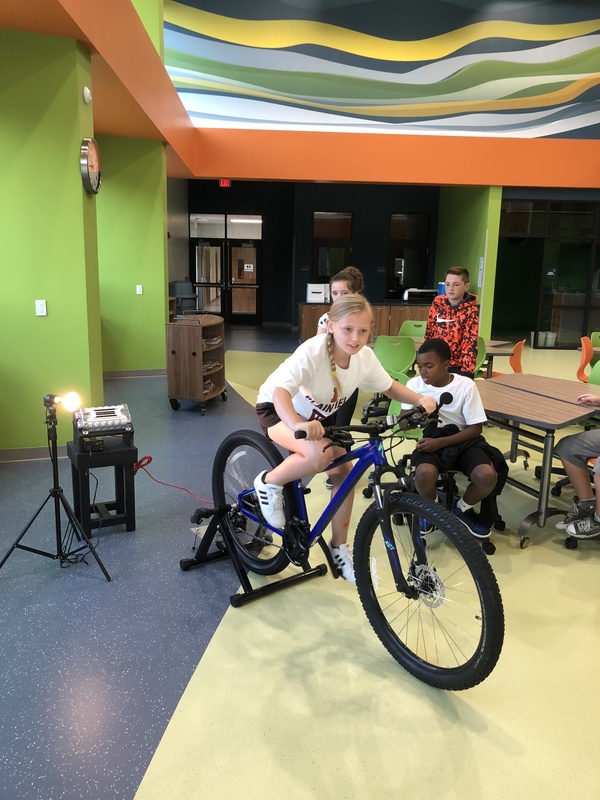 Thanks to this generous donation from Gear Up Cyclery, students will be able to take turns riding the bicycle during visits to The Lab.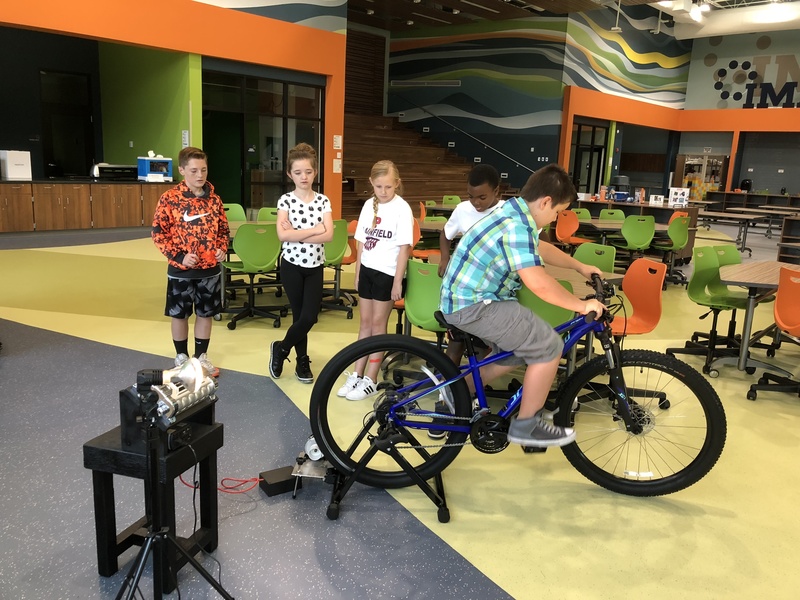 The electricity generated will help to power rechargeable batteries that students use in some of the robotics projects. Students are using the Pedal-A-Watt generator to create electricity to make the lamp work.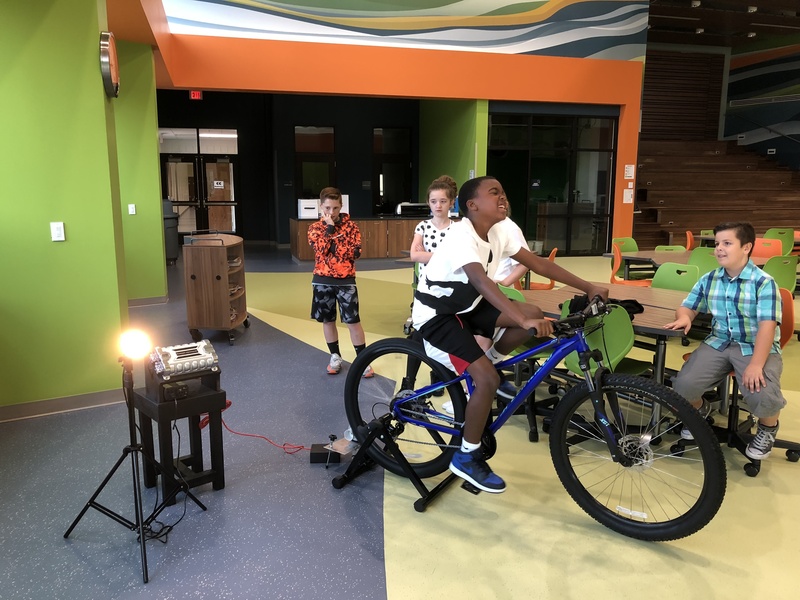 Thank you Gear Up Cyclery for your generous donation and support for student learning at The Imagination Lab.