Next summer, The Imagination Lab will be filled with students, but as we make final preparations to open at the start of the 2018-2019 school year things are pretty quiet around here.
But we do still have a few things going on...
Some 5th grade students returned to The Lab this week to work alongside teachers from the Steering Committee to explore some of our new equipment. In one of the experiences, students created their own stop motion animation video.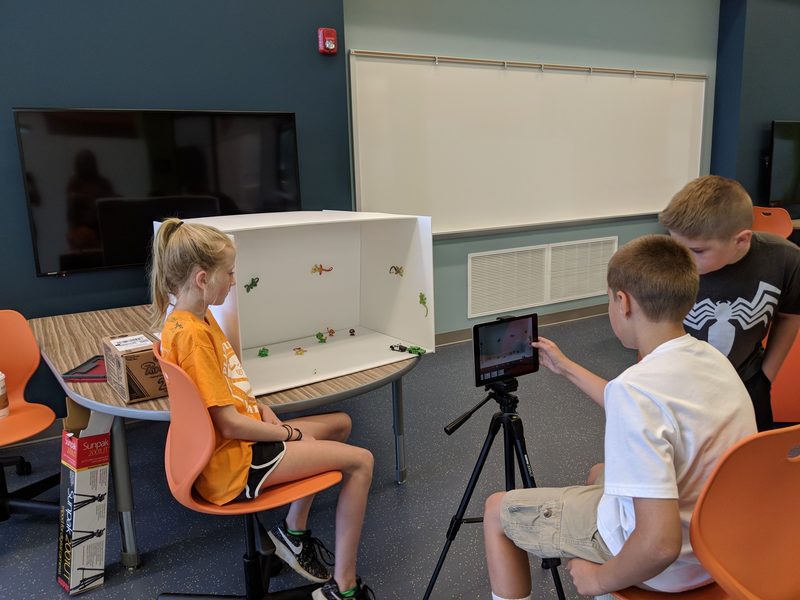 We were amazed at the outcome just 45 minutes after students first learned this process of creating movies!
Check out the trellis for our peas (in the background) that students designed and created!
And the green beans (left & right rows) from our summer planting are thriving in this heat. That's corn in between. And some lettuce from our spring planting that decided to keep growing after our spring harvest!

#QuakersImagine