With the sun shining and and more spring-like temperatures on their way, today was finally the day to add our seedlings to the seeds planted on March 20.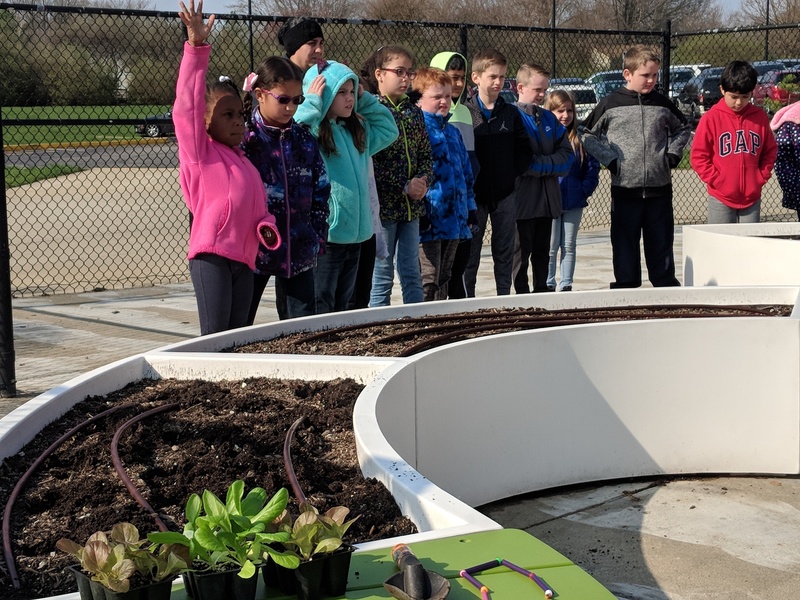 Mrs. Mennonno's 2nd grade class reviewed how seeds grow, then planted lettuce, onion, scallion, and celery seedlings.
The students took a pledge to care for the plants and try everything that grows in the Learning Garden.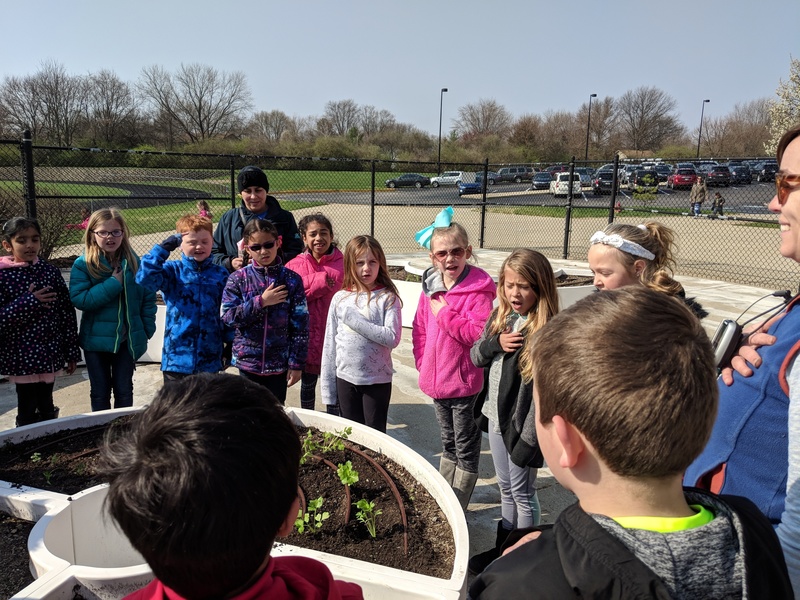 For an update on the original planting, visit What's growing now