Last week, teachers shared videos from The Imagination Lab to PCSC students.

K-4 students were invited to try the first of 6 Imagination Igniters and share their results with The Imagination Lab (TheImaginationLab@plainfield.k12.in.us).
Alicia and her mom sent in this photo of a successful attempt and hypothesized that the string could pick up the ice cube because "the salt dissolved into the ice with the water to make it stick to the string"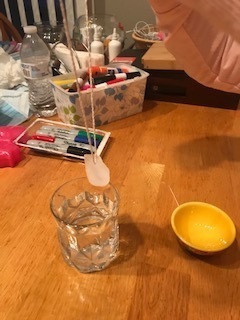 Still time to give it a try and share your results!
#QuakersImagine
Facebook: @PCSCImaginationLab
Twitter: @QuakersImagine