Before COVID-19 interrupted the 2019-2020 school year, 4th and 5th grade students had been learning to design 3D models in Tinkercad that were constructed on 3D printers at The Imagination Lab.
With students no longer visiting The Imagination Lab for Odysseys, the printers sat idle until Dr. Laura DelVecchio shared an idea: printing PPE face shields.
The 3D printer is used to create top and bottom pieces which hold a plastic sheet. The design is based on a model from Prusa Printers and each shield takes almost 6 hours to print.
Dr. Mary Giesting and Mrs. Tracy Ballinger worked together to create the first models.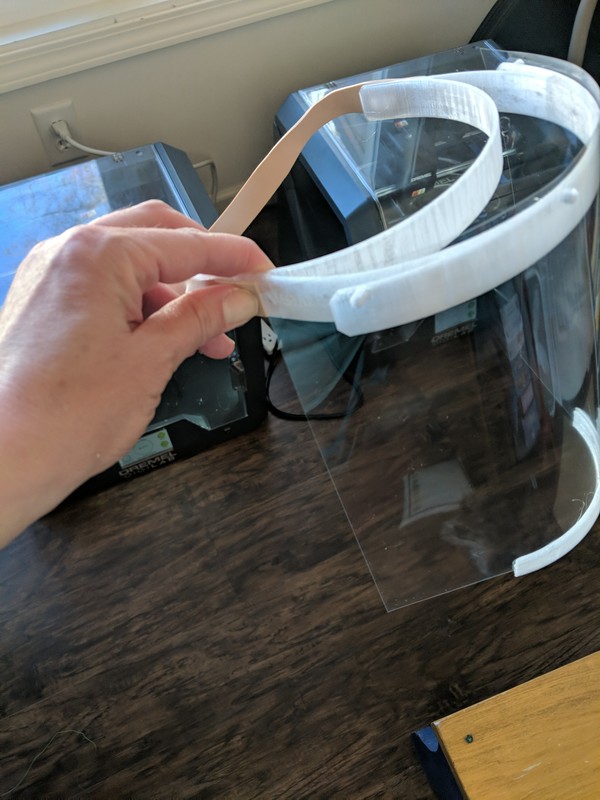 Since April 6, we have been donated 30 face shields to Hendricks Regional Health @Hendricks.org and 15 to Cumberland Trace @CarGonSeniorLiving.
We can't wait for students to return to The Imagination Lab, but in the meantime, we'll keep imagining ways to help.
#QuakersImagine