Artist in Residence James M. Martin visited the Imagination Lab February 24th-28th. Some of you may know James from his work during our Imagine the Arts fundraiser last fall. He has an enthusiasm for teaching kids that "all art is good art," as long as you believe in yourself.
Inspiration from a book
The K-1st students watched a video based off the book, The Dot by Peter H. Reynolds, for inspiration. In the book, a young art student named Vashti learns that whatever you put on canvas is worthy of being considered art and that you can help others to feel the same way.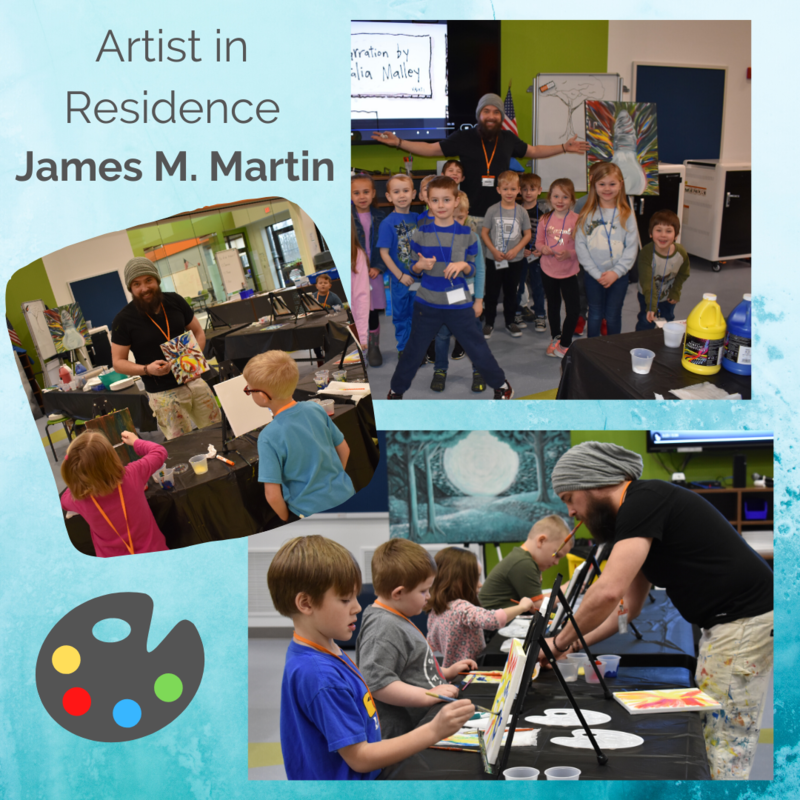 Painting on Canvas
Students painted on canvases with small easels. Many of them exclaimed they had never done this before! James led the students in step by step instructions on painting a background first, letting it dry, and then using a different brush size to add details to paint a light bulb. He taught the kids how to mix primary colors to achieve the colors they wanted.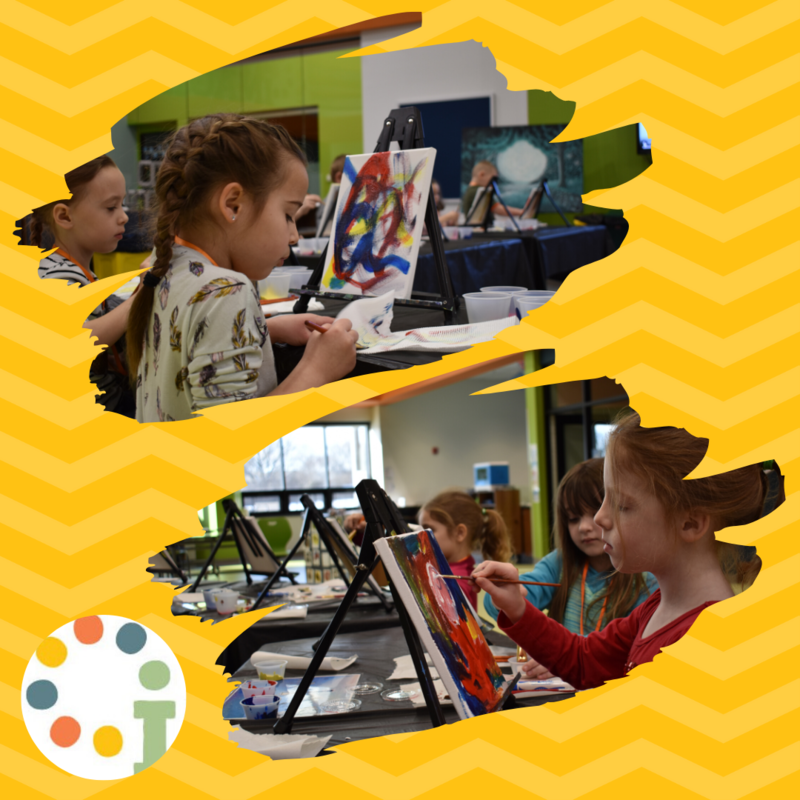 Teaching Techniques
He showed the kids how to loosen up with their brushstrokes ("sound effects help") and that there is no right or wrong way to express yourself in art. Each student rotated around the tables to view how each painting was unique. James then asked the students to step in front of their own artwork and say to their canvas "I love you."

During his time here he also "live painted" as students entered into the lab. His finished ocean-inspired piece will be on display at the lab throughout the 2020 school year.
We thank James for encouraging each child to express themselves through a lens of positivity!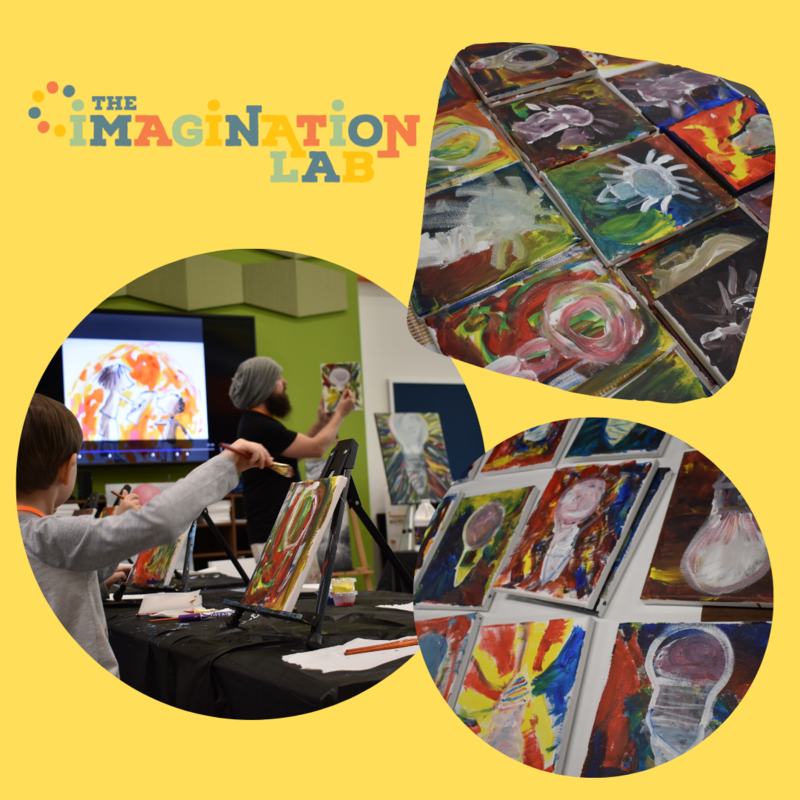 Artist Biography
James Martin is the owner of Martin Art Studios and a long-time Plainfield resident. He has a passion for teaching children and adults how to paint. He helped create Canvas for a Cause, a painting fundraiser that's raised over $70,000 for various charities.
He is the co-founder of Plainfield Creatives, a local artist collective in town working to grow the art community in our area. He is also a founding member of the Beech Grove Artist Collective.
He has painted many murals around the Indianapolis and surrounding areas and worked on restoring the artwork in the Madame Walker theater this winter.
You can follow him on Facebook @MartinArtStudios.