EDIT MAIN
Introduction
We believe all students can learn and can grow. The words children hear and how ideas are delivered by adults have profound effects how children think, act and learn. Language is the choice and use of words combined with tone of voice and body language. All contribute to sending messages to young learners. This Language of the Lab guide gives us a common vocabulary and ideas to think about as we participate in learning within The Imagination Lab
Definitions
Learners – anyone (and everyone – children, teachers, volunteers) who enters The Imagination Lab
Odyssey – 90-minute visit where students from a single grade level and school explore in one of eight unique experiences
Unique Experience - creating excitement and awe through eight processes that lead to active learning
Novel Thinking – guided steps to promote inquiry, understanding, or creativity
Empowered Learners – developed through 16 Habits of Mind that support the development of a Growth Mindset
Growth Mindset – belief that actions and effort can change outcomes
Learning outcomes
At The Imagination Lab, we want to promote ways of thinking which require learners to ponder, wonder, and ask questions. Our goal is to create an environment where asking questions, being inquisitive, creative, curious is valued above finding answers or finishing tasks. The "right" answer to a question is never more important than the opportunity a question offers for developing new questions.
Since we are all learners together, no one is expected to hold all the knowledge or answers. We all teach each other and all learn from each other. This means that within The Imagination Lab, uncertainty is embraced; risks for the sake of learning are encouraged; and failure is accepted and expected as a part of the process of learning.
Each Odyssey is designed with three specific learning outcomes:
1. Novel Thinking
Using one of three thinking processes, ways of thinking, to navigate through the activity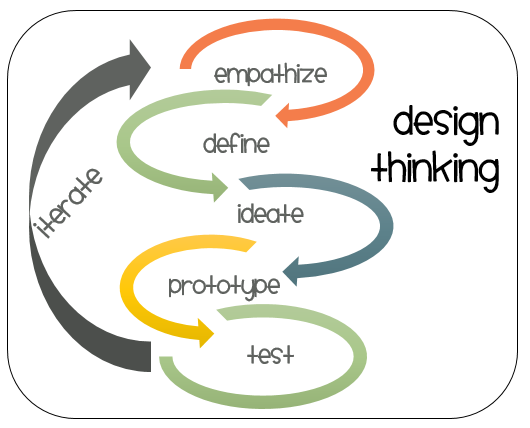 2. Empowered Learners
by developing these Habits of Mind in students
Persisting
Managing impulsivity
Listening with understanding and empathy
Thinking flexibly
Thinking about your thinking (metacognition)
Striving for accuracy
Questioning and problem posing
Applying past knowledge to new situations
Thinking & communicating with clarity and precision
Gathering data through all senses
Creating, imagining, and innovating
Responding with wonderment and awe
Taking responsible risks
Finding humor
Thinking interdependently
Remaining open to continuous learning
3. Unique Experiences
through exciting, engaging activities centered on one of these processes
Building: with wood and metal / Reverse Engineering
Connecting: students with real-world problems
Creating: Audio & Video / Animation
Digitizing: Coding / Robotics
Growing: Food and awareness: Health, Nutrition & the Environment
Inventing: Understanding through Imagination
Investigating: Science & the Arts
Sustaining: Our world through engineering and conservation practices
When the phrases and word choices that follow are used by both adults and children, a culture and climate that fosters a mindset of growth develops.