EDIT MAIN
WHAT IS A LEARNING GARDEN, YOU ASK?
It is a wonderful place where our school community gathers appreciate how to plant, nurture, and harvest a variety of nutritious foods. Thanks to a generous donation from the Duke Energy Foundation, we have the opportunity to work with Big Green to install beautiful raised beds for gardening. At 19 inches tall, the beds are perfect size for children to be eye level with soil and plants. Students will plant and harvest fruits, vegetables, herbs, and flowers four times per year!
The Imagination Lab Learning Garden will inspire children to dig into their education, thrive with real, nutritious foods and healthy habits, and become active participants in strengthening their communities.
---
Our Kick-off and Dedication
Step 1:
Duke Energy volunteers move soil inside the Learning Garden
Step 2:
With the help of Duke Energy volunteers and guidance from Big Green, three 5th grade classes from Clarks Creek Elementary place soil inside raised beds
Step 3:
A big thank you from Mr. Olinger, Superintendent of Plainfield Schools, and our school board president, Jessica Elston, to Big Green and Duke Energy representative Marvin Blade during a dedication ceremony.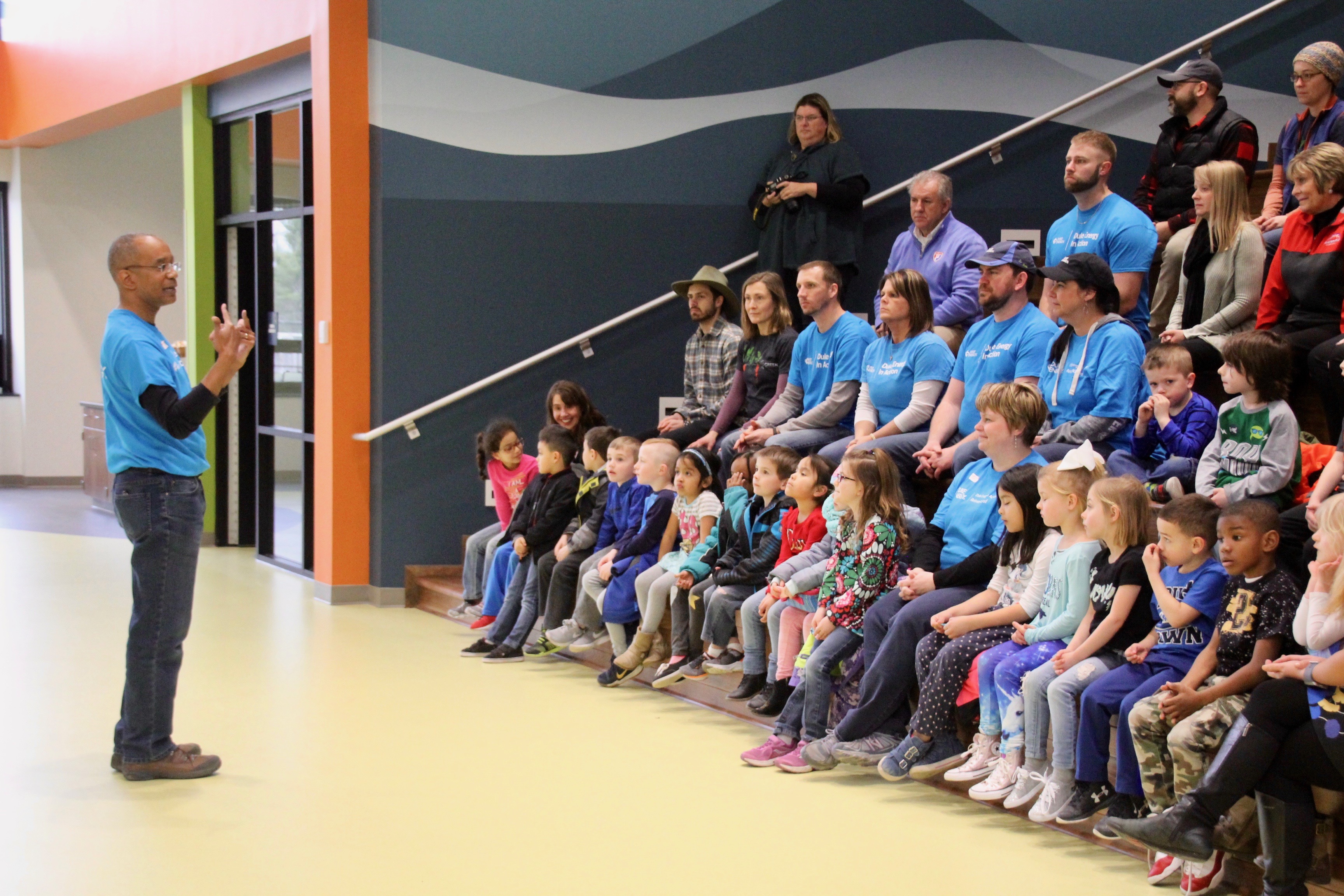 A plaque marks the generosity of Duke Energy Foundation.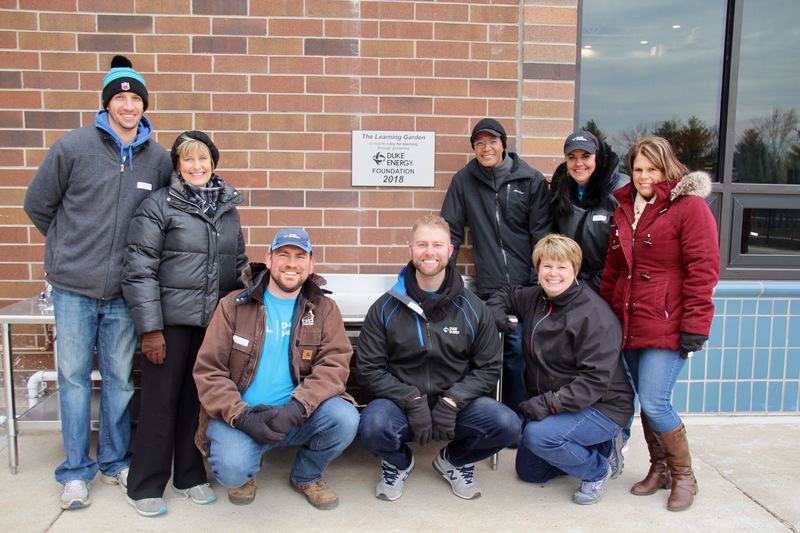 Step 4:
Groups of 1st-grade and 5th-grade students from Clarks Creek plant seeds for a spring garden
Step 5:
Watch the garden grow!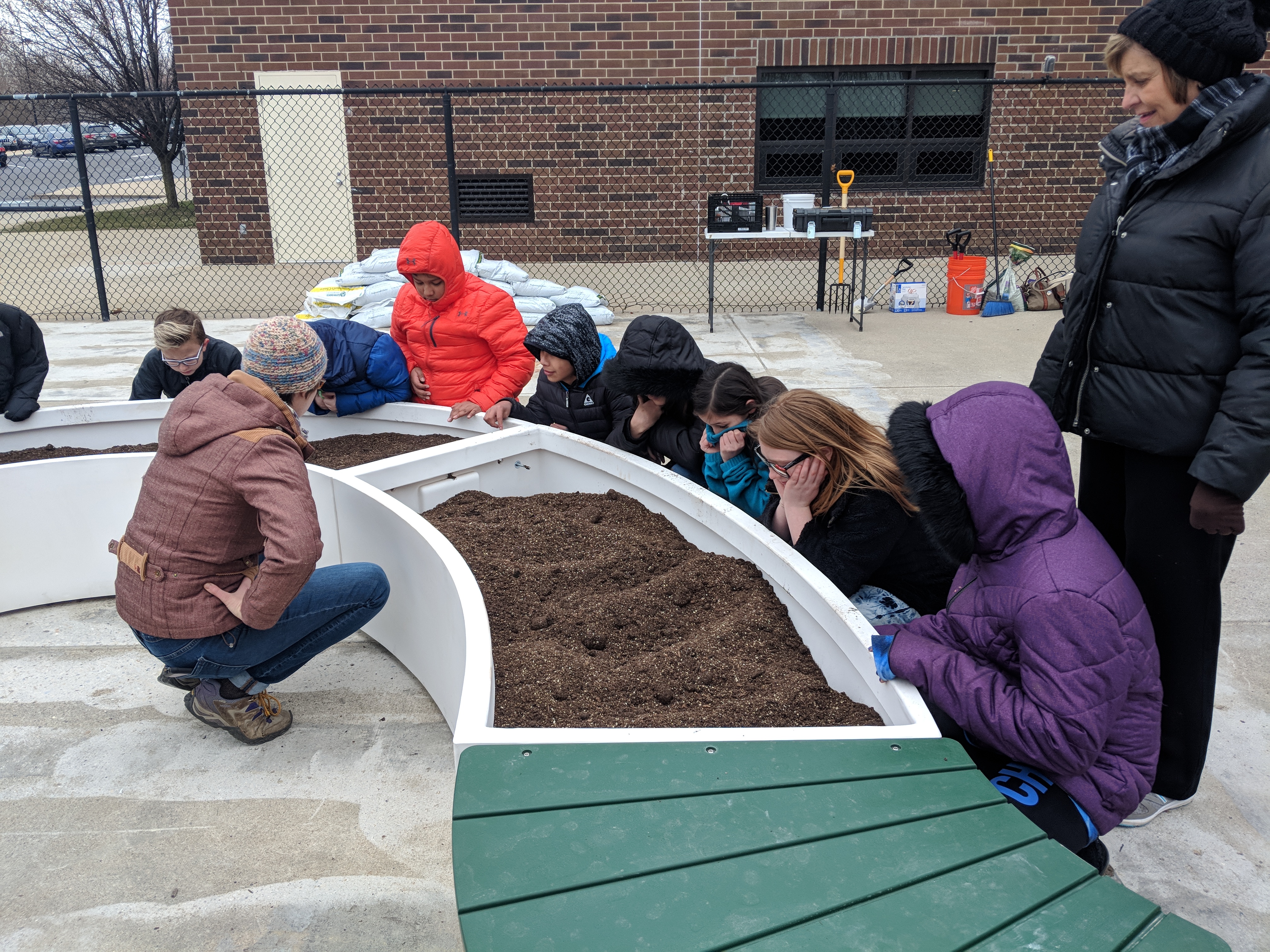 ---