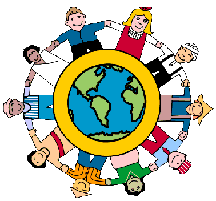 In our desire to help Central students learn good character qualities, students are taught lessons each month based on the Plainfield Community Value of the Month. Students watch a video created by a Central Character Company. This is a group of 4th and 5th grade students, who are chosen based on his or her good character. Under the direction of our home school advisor and technology assistant, students create, write, and perform a skit, which highlights the importance of the community value. Our goal is to work at developing these important life-skills as well as recognizing students' good efforts. Therefore, each month a student is chosen from each class who is demonstrating this character quality. We hang these posters as well as the description of how the child showed the quality in the cafeteria. Of those children one child is chosen to represent Central Elementary School at the monthly school board meeting.
Our monthly values are as follows: January - Equal Opportunity, February - Honesty, March - Reliability, April - Respect for the Environment, May - Integrity, August - Truth/Respect for Law and Rules, September - Dignity and Self Esteem, October - Responsibility and Accountability, November - Respect for Others' Rights, December - Kindness.
Check out our Central Character Company videos below!