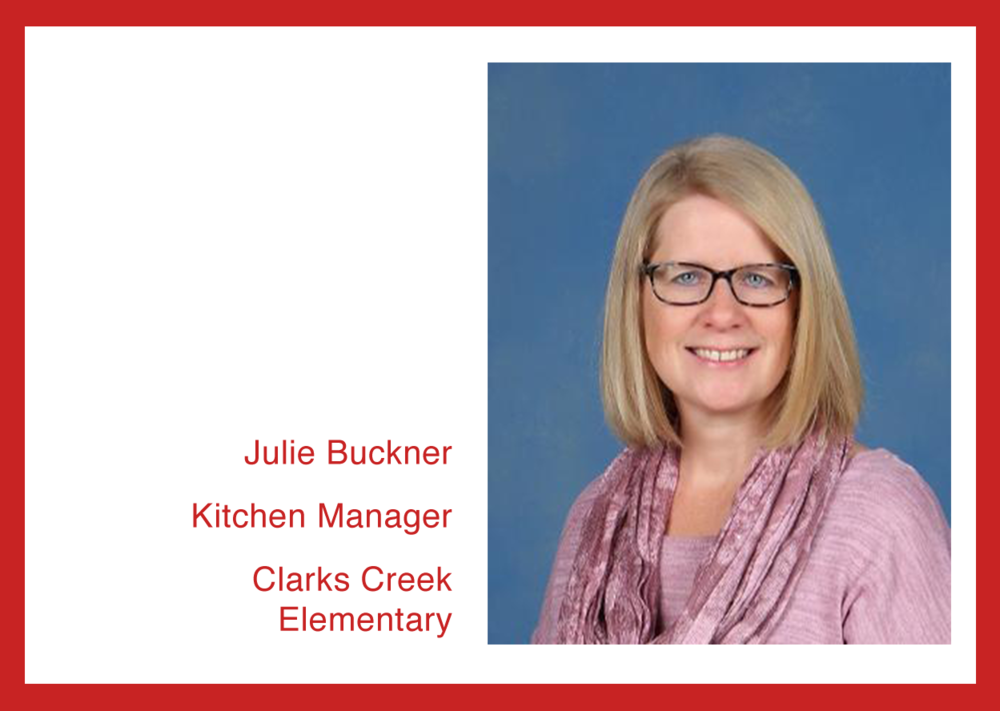 Get To Know Us: Julie Buckner, Clarks Creek Elementary!
Sabrina Kapp
Monday, April 23, 2018
Meet Julie Buckner, who has spent the last four-and-a-half years managing everything involved with feeding more than 900 students and 50 adults on a daily basis.

While having a background in nutrition and food service is important, Julie says her favorite part of the job is the chance to interact with the students and staff.

Julie's hobbies include photography, scrapbooking and reading.

When asked what message she would like to share, Julie said this, "I see kids go out of their way to be kind and help others. Youth who work hard to achieve their goals become better citizens."

In a time when there is so much focus on the negative, it's encouraging to know so many adults who see the good, and the potential, in today's youth.
About Clarks Creek Elementary
Current Enrollment: 935 students
Who: Students in grades K-5
Building Facts: Built in 1989 as Plainfield's first middle school, Clarks Creek later became an intermediate school (grades 4-5), and then in 2012, evolved to its current status as a K-5 elementary school.