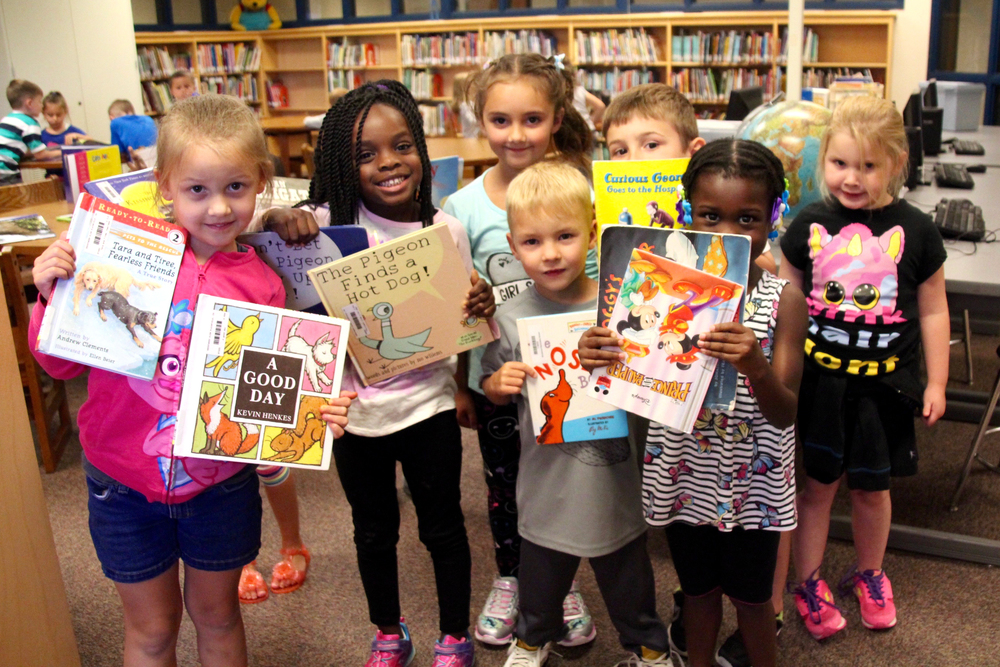 A peek inside the Brentwood Kindergarten classrooms
Sabrina Kapp
Wednesday, August 09, 2017
While gathering photos for an upcoming Kindergarten & New Parent Forum (August 17, 6 pm at the PHS Auditorium), I spent some time at Brentwood yesterday afternoon. It would be hard to guess it was just Day 6 of the school year based on the routines, the smiles, the work and activities!
In Mrs. Kennedy's room, students were working on assembling a project with colors, shapes, sizes and scissors and glue. Classroom assistants ensured everyone remembered the safe way to use scissors and a quiet murmur, and occasional giggles, made it clear that fun was mixed in with learning.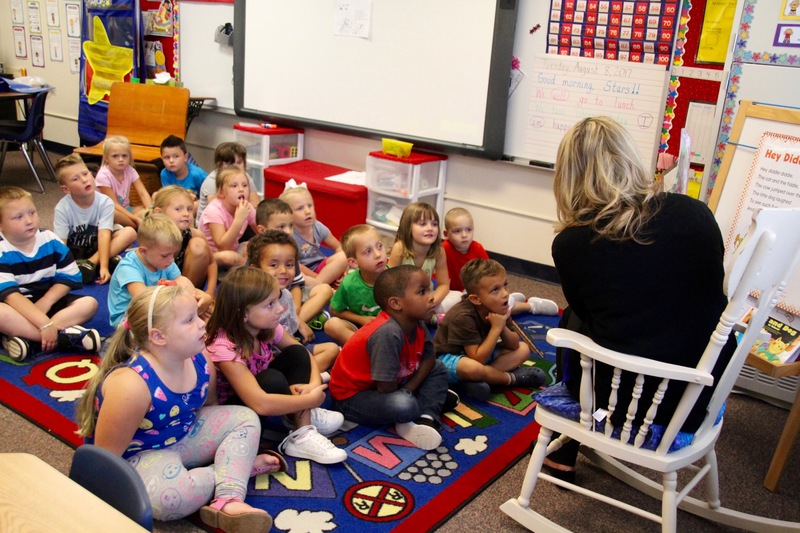 Next door in Mrs. Rogers' room, it was story time, with the students crowded in front her rocking chair, eyes (most of them, anyway!) glued on the book. Clearly, these students love being read to!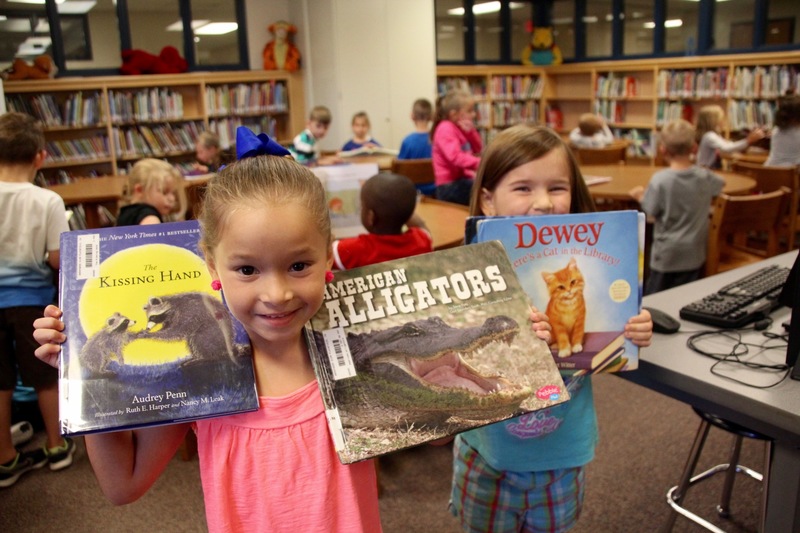 Mrs. Chambers' class was in the library, and wow - they love to read! Some students were lined up to check our their new discoveries, while others were quietly reading at the tables. And Mr. Fritch took time show the young readers how to properly handle and care for the books, ensuring they last for years, and young readers, to come.
Soon it was time for the dismissal bell and the organized routines that ensures all students get home safely and efficiently. From the kindergarten students who board their buses first, to the walkers and bike riders, to the car riders and the older bus students, it is all hands-on deck to supervise and assist in the process.