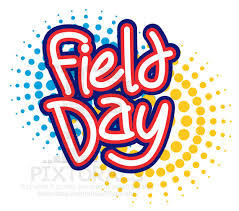 Field Day Moved Inside -- The Show Goes On!
Shonda Meranda
Friday, May 19, 2017
Due to the downpour before the start of school today, the muddy and wet conditions on the field and playground, we have moved Field Day into the gym. The students are having a ball! Here are 5th graders having fun with the inflatables! THANK YOU to all of our parent volunteers for their willingness to help today, we will try again next year!