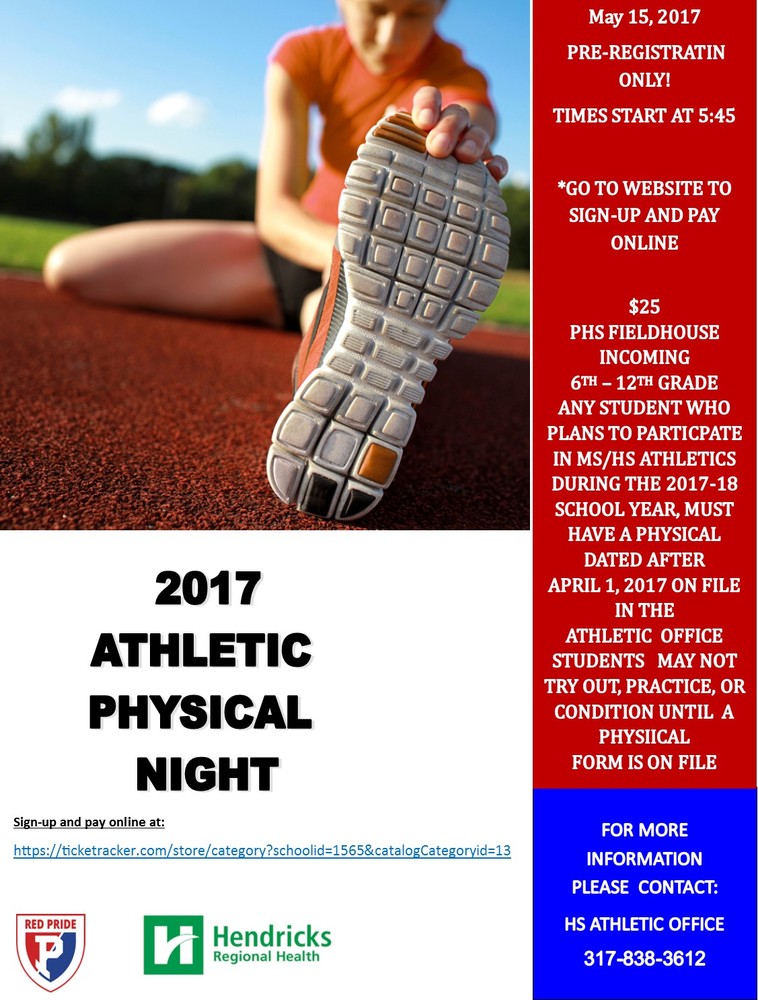 2017 Athletic Physical Night
Paris Camden
Wednesday, April 12, 2017
2017-18 Plainfield Physical Night
Monday, May 15th
Plainfield High School Fieldhouse (enter door 7)
*NEW…must go online and register for a time slot!
$25 paid online
Follow the link below to register for your time and pay the $25 fee.
https://ticketracker.com/store/category?schoolId=1565&catalogCategoryId=13
As always, they can also go to their own personal physician or places like the Little Clinic at the local Kroger to get their physical. As last year, athletes will not be able to participate in summer conditioning activities, team camps, or open facilities without everything completed. That date would be May 30th this year.