EDIT MAIN
On an Odyssey to The Imagination Lab next year, students can look forward to viewing and creating Virtual Reality experiences. One of the steps in this process is taking 360-photos, like this one from The Imagination Lab from Tuesday, November 14, 2017.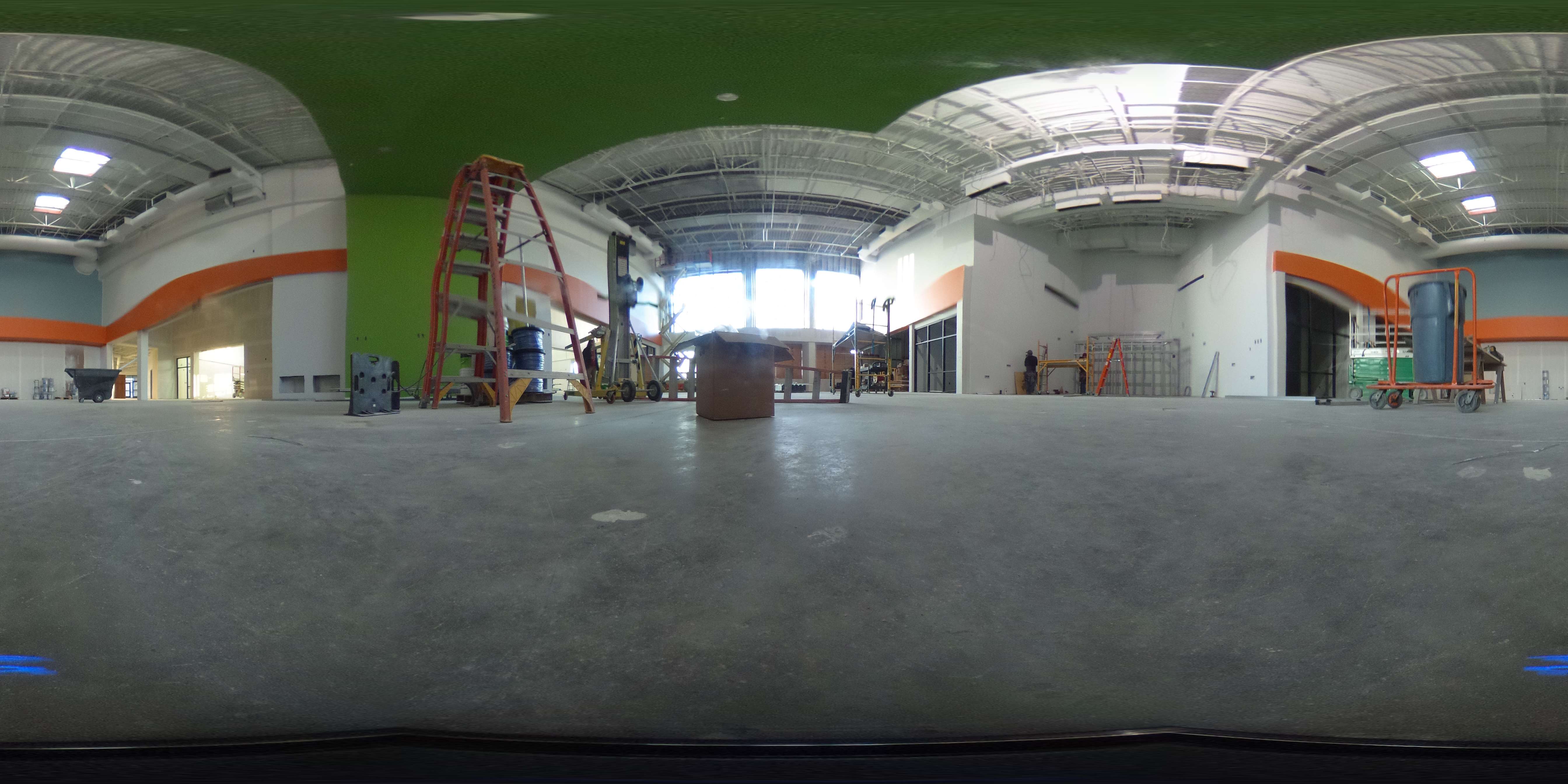 Open this link (in Mozilla Firefox, Safari, or Microsoft Edge) to take a look around The Imagination Lab. If you have a VR viewer, you can use your mobile device and this link to see in 3D.
---
Some new vocabulary
We believe words hold powerful meanings. As we re-define learning in this space, we are deliberately choosing some specialized terms. Here is a first introduction.
Odyssey: The 90 minute hands-on learning visit each K-5 Plainfield student will experience 8 times during 2018-2019.
The names of learning areas (entryway, offices, and storage not included)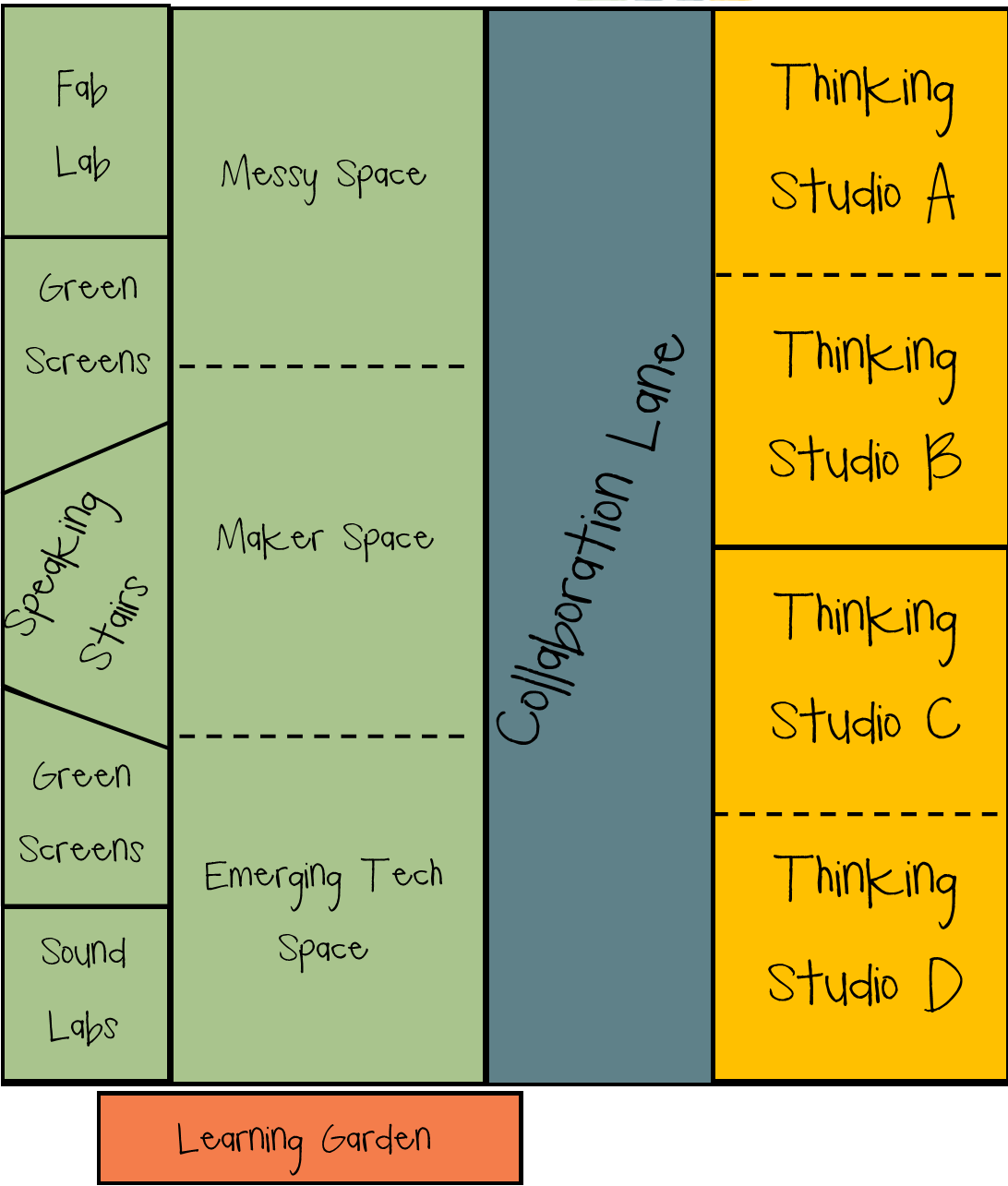 ---
Steering Committee

Kelly Edwards, April Allen, Brian Nelson, Courtney Carmichael, Lisa Guthrie, Kyle Tutterow, Tracy Ballinger, Lindsey Warner, Mary Giesting, Julie Thacker, Brady Edwards
This group of teachers and administrators play an important role during the 2017-2018 year of planning for The Imagination Lab. Some of their many responsibilities will be analyzing logistics, developing curriculum connections for lab experiences, and ensuring effective communication through the school district.
---
PERSONNEL
Today (May 3, 2017), it might appear that all of our focus is on the demolition of space for The Imagination Lab. But there is so much more going on!
In March, the School Board approved some personnel changes that will evolve over the next 16 months or so. Next summer, Dr. Mary Giesting, Assistant Superintendent of Student Learning, will leave the Administration Building and move to her new role as Director of The Imagination Lab.
Joining (or re-joining) the team this summer, Tracy Ballinger comes back to the Plainfield Schools family as the Assistant Director of The Imagination Lab. She will be the ying to Dr. Giesting's yang. One brings a creative vision and the other brings a deeply rooted knowledge of technology and strategic thinking. Together they will be a powerful team.
Finally, next summer Giesting and Ballinger will be joined by an administrative coordinator who will handle the scheduling and the clerical office duties required to manage as many as 240 students moving through the center each day!
MOVING BEYOND GRADES K-5
For those parents with children older than elementary age, don't despair! We are talking about how to take the energy and excitement from The Imagination Lab and have it move with children to the middle and high schools. This means new courses, and possibly even newly designed spaces of one fashion or another. It does not mean big building projects, immediately. But the conversations have begun, and we will ensure that students who leave 5th grade will be able to continue the journey they began in elementary school.
---
Starting Construction
On February 25, 2017, the Town of Plainfield no longer needed to use what had been known as the Clarks Creek Natatorium, and just two days later, the pool was drained. Beginning in late March, the pool was filled with gravel and compacted to withstand the construction that would follow.
By the last week in April demolition of interior spaces, such as locker rooms, had begun.